8 Tips for Back to School
Going back to school can be an exciting and stressful time for both parents, children and au pairs. With the new school year comes a new routine, new teachers, new classmates, and new academic expectations. However, with the right preparation and planning, you can make the transition smoother and less stressful for everyone involved. To help make the transition smoother, here are 8 tips for getting back into the school routine: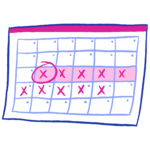 Adjust the Schedule in Advance
It is important to plan your school year schedule in advance so you can give your au pair plenty of notice. Going from a summer schedule to a school year schedule is change for everyone involved, and giving advanced notice allows you to discuss any concerns. Make sure the new schedule is in writing and easy to access – You can use Google Calendar, a white board, or print it out and hang it on the fridge.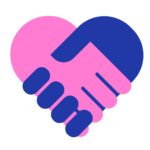 Utilize Your Au Pair's Schedule to Help
One of the benefits of the au pair program is the ability to schedule a split shift. Au pairs are only allowed to have two shifts per day and cannot work more than 10 hours a day.


Here is a great example of a schedule for school aged children: 
Au pair works 7 – 10am and then again fro 2 – 7pm. The first shift gives you a second set of hands to help get the kids ready and off to school. Your au pair would be off from 10 – 2pm. The second shift allows you to have your au pair help with your kids after school, whether it is picking them up, driving to after school activities, or helping with homework.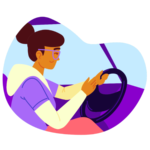 Practicing the new routine is a great way to make sure you're successful. Take a day before the school year starts to practice the new routine: getting the kids ready in the morning, packing up, getting in the car, and driving to school. It is a great opportunity for your au pair to ask any questions and get more comfortable with the new tasks.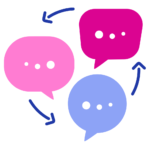 What happens if the host kids are sick? What do you do with inclement weather? These are things to discuss. You should also review the doctor's phone numbers, where to check for school closing, and who the au pair should call to report an absence.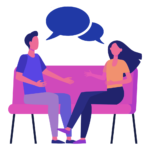 The new school year is the perfect opportunity to review your Household Guide and provide each other with feedback! Don't skip past the hard conversations and learn how both your au pair and host family can do better.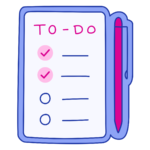 Have Your Au Pair Help with School Tasks

Au pairs can lend a helping hand with some of the added tasks that come with the school year. Talk to your au pair and see what they think they can do to help!


Some ideas are: 

Help your kids with their homework

Pick out their school clothes

Pack lunches and snacks

Drive to after-school activities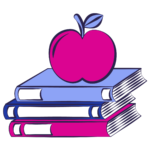 Include Your Au Pair in Back to School Activities

Is there a meet and greet before school starts? An Open House in the first month of school? Do you still need to go back to school shopping? Include your Au Pair! Maybe your au pair can take the kids to pick out school supplies or provide a budget. Or have them help the kids shop for new clothes. This is also a perfect chance to engage in cultural exchange! What is school like back in your au pair's home country? How were their back to school experiences?