These combined unique advantages benefit our host families and au pairs, as we have differentiated our program from the rest. The infusion of Renzulli Learning attracts au pairs that aspire to educational careers and elevates the learning experience for our host family children.
Many host families would like to host an au pair to stay connected with their heritage. LPI Learning offers programs in more than 20 countries and recruits international students worldwide. AuPair.com attracts au pairs and host families worldwide. These affiliations allow us to offer a highly skilled and diverse supply of au pairs from across the globe. Our exclusive matching process allows us to pre-select top candidates for your family based on your unique needs. We work closely with you to ensure the right match for both host families and au pairs.
The Au Pair Program is a wonderful and affordable international education experience and our organizational mission is to afford as many people as possible with life-changing educational experiences. Agent Au Pair offers unparalleled benefits to our host families, their children, au pairs and international partners.

As a program of LPI Learning, Agent Au Pair has become a member of one of the most innovative organizations in Global Education. LPI Learning programs include: Study in the USA and Renzulli Creativity Programs; Agent Au Pair and AuPair.com USA; GeoVisions Teach, Volunteer, Au Pair, and Study Abroad; and the Renzulli Learning System. LPI Learning programs provide participants with wonderful education experiences, which foster personal growth and long-term academic and career advantages. This affiliation provides us with significant resources, which help us to provide an outstanding customer experience.

Our au pairs receive exclusive training in the teaching methods of  Dr. Joseph S. Renzulli, a leader in the field of Gifted and Talented Education. Renzulli has helped millions of children to develop advanced learning skills and higher academic performance. Agent Au Pair infuses Renzulli teaching methods into our program to elevate its learning benefits.  Au pairs are trained in Renzulli methods and leverage the  Renzulli Learning System.
The host family children's strengths, interests, learning and expression styles are identified and au pairs work with the host children on project based learning activities .  The Renzulli Learning System includes thousands of interest based resources and projects for au pairs and their host children to enjoy. A recent outcomes study of the Au Pair Program revealed that many au pairs enter an education related or related career.  The unique training in Renzulli methods provides our au pairs with valuable career skills no other au pair program can offer.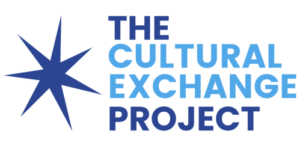 The Cultural Exchange Project is an innovator in global service programs for students, families and educators. The Cultural Exchange Project programs include an experiential service component, which allows participants to develop valuable global experience and personal relationships. The Cultural Exchange Project offers competitively priced high quality programs in more than 20 countries.  Programs include Teach Abroad, Volunteer Abroad, Work Abroad, Intern Abroad and Global Au Pair opportunities. LPI Learning holds shares in The Cultural Exchange Project, which was previously GeoVisions.

AuPair.com is a global online matching resource which allows au pairs and host families to find one another. AuPair.com offers a wide selection of candidates with varying levels of experience and skills from around the world. More than 1 million au pairs and host families have registered with AuPair.com, since the site was launched in 1999.