Welcoming Au Pairs During the Holidays
As we move into the holiday season our family is busier than any other time of the year it seems. Coincidentally, this is also the time of year we are welcoming our next au pair!
Our lovely new au pair is coming from Mexico and will be joining here in New England as we start the coldest season of the year! We've already had a little snow come down and we have been sharing with her tips on what to pack and how to include layers to keep warm.
To prepare for her arrival we've put together a welcome basket for her with fuzzy warm socks in her favorite colors and our other favorite winter items to have on hand.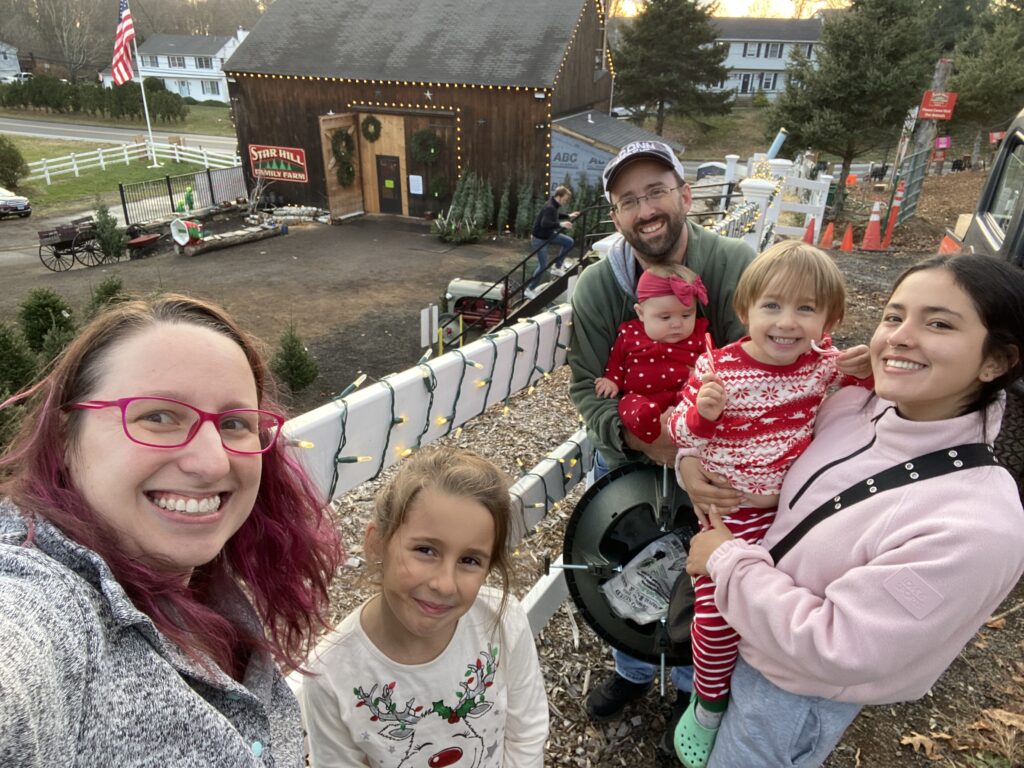 Our last steps will be to wash all of the linens, make her bed, and add a few welcoming touches to her room.  This week we are also having the kids make big posters with her name to welcome her to the US. We are planning to meet her at baggage claim when her flight gets in. The day of her flight I will be tracking the plane just so we know if she is delayed or not. However, it's really important that we are there on time to welcome her when she comes through security. The last thing we want is her to be confused or worried if no one is at the airport to greet her.  
Tips for Welcoming Au Pairs from Warm Climates
Create a Winter Clothing Bin – Keep extra hats, gloves, scarfs, snow pants of different sizes, etc.
Check Consignment Stores for quality boots and a coat that will fit your au pair. 
Create a Welcome Basket with fuzzy socks, slippers, and hand warmers.
Make sure your au pair knows where to find extra blankets!
Review Winter Safety Rules weekly after arrival.