Coping when your Au Pair is on Vacation
Last month our Au Pair Sofi took her two weeks of vacation to go home to Colombia and visit her family.  This made a huge impact on our whole family. I think it really showed us all just how much of a family member she has become in her six months with our family!  The kids asked to FaceTime with her while she was gone, so we made sure to check in and schedule a few video calls. This was wonderful as we also got to meet some of her family too!
We had to make sure that we had backup childcare in place while she was gone, AND we made sure to have back up childcare scheduled for a few days after she returned just in case there was a delay with her flight or an issue with her coming back. We are SO glad we did this. Her flight was delayed three times and she ended up coming home three days late due to these delays and difficulties.  This was, of course, incredibly stressful for everyone.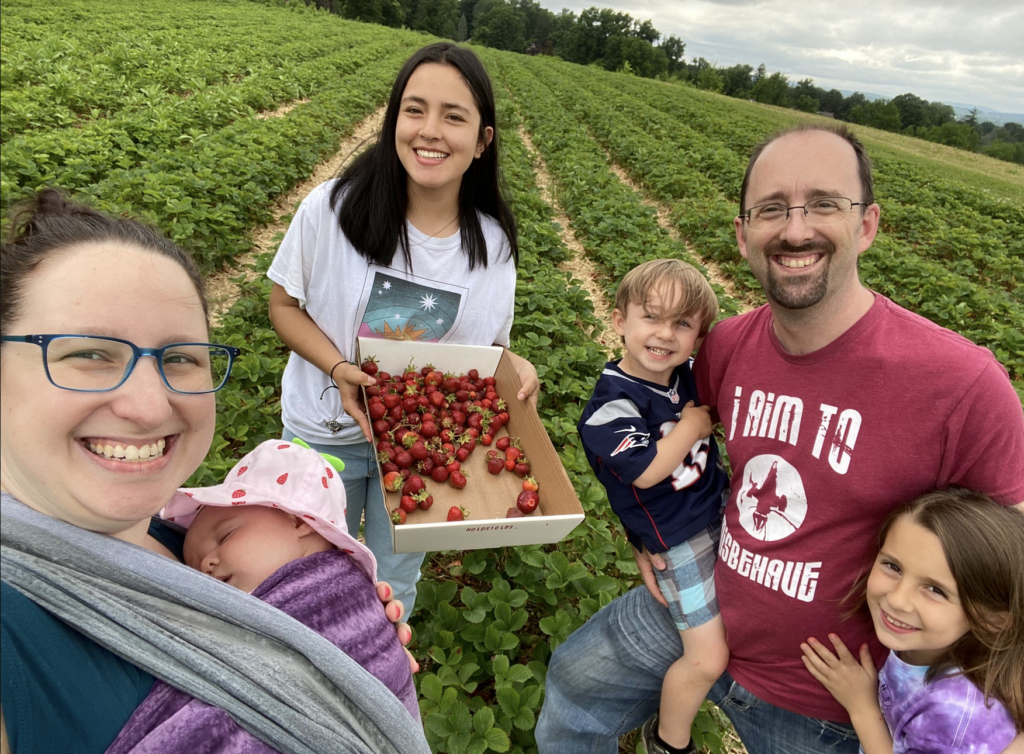 Here are our tips on how to cope while your Au Pair is on Vacation!
Have a Plan A, B, & C for Alternative Childcare.
Manage your Expectations.

Be prepared for some bumps along the way. Know that things will be a bit different, and you'll need to be flexible.

Connect with your Au Pair while she's on vacation if you can! – Our kids loved even just a 10 minute video call to say "Hi" and have her show us her home area!
Try to Keep Your Routine!
Be Prepared for Some Behavioral Issues

Our toddler really struggled with the schedule changes and had a lot of issues with his behavior while our Au Pair was gone! This improved after she returned home and they went back to their regular schedule.
Once she returned home, we were able to have Sofi join us on many of our end of the school year celebrations! She attended our oldest daughter's first band concert with us and she came to an end of the year fun day with all of the kids. We love that she joins us on our family outings and celebrations when she can. We do schedule some of her work hours during these times so that she is 
Last week we shared one of our favorite June traditions here in the Northeast, strawberry picking! We all went out to pick strawberries and then we came home and made New England's version of Strawberry Shortcake. It was a wonderful opportunity for some additional family time!
Next month, we are going on a vacation as a family. This will be a partial working vacation for Sofi! Check out next month's blog for all of our tips on managing a family vacation with your Au Pair!