These are just a few of our featured au pairs. If you would like to view more au pair applications, we are exclusive partners with aupair.com.
For more featured au pairs, please contact our placement team at (415) 376-0202.
Available In Country Au Pairs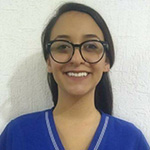 Age: 26
Languages: Spanish and English
Experience: 1 – 15
Infant Qualified: Yes
Special Needs Experience: Autism
Driver's License: November 2018
Hobbies: Dancing, Cooking, Music
Araxi is looking to extend with a new hot family. Her current contract ends 8/20/2021.
Featured Au Pairs By Country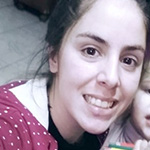 Age: 26
Languages: Spanish and English
Experience: 1 – 10
Infant Qualified: Yes
Special Needs Experience: No
Driver's License: March 2021
Hobbies: Guitar, Reading, Rollerblading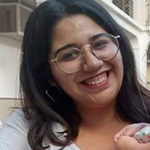 Age: 21
Languages: Spanish, English, Arabic, Chinese
Experience: 3 months – 15
Infant Qualified: Yes
Special Needs Experience: No
Driver's License: April 2015
Hobbies: Singing, Reading, Pilates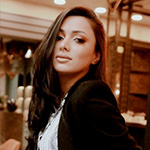 Age: 26
Languages: Armenian, English, Russian, Italian
Experience: 3 – 14
Infant Qualified: No
Special Needs Experience: Willing
Driver's License: March 2021
Hobbies: Movies, Dancing, Reading
Age: 19
Languages: Russian, English, French, German
Experience: 3 – 15
Infant Qualified: No
Special Needs Experience: Yes
Driver's License: Will Obtain
Hobbies: Reading, Cooking, Swimming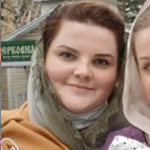 Age: 24
Languages: Russian, English, Turkish
Experience: 8 months – 14
Infant Qualified: Yes
Special Needs Experience: Willing
Driver's License: September 2020
Hobbies: Singing, Cooking, Rollerblading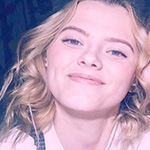 Age: 22
Languages: Russian and English
Experience: Newborn – 15
Infant Qualified: Yes
Special Needs Experience: Yes
Driver's License: June 2020
Hobbies: Knitting, Cooking, Reading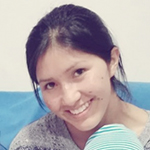 Age: 26
Languages: Spanish, English, French
Experience: 2 – 10
Infant Qualified: No
Special Needs Experience: No
Driver's License: February 2020
Hobbies: Biking, Movies, Reading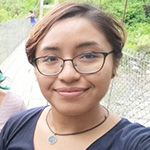 Age: 26
Languages: Spanish, English, French
Experience: 3 months – 15
Infant Qualified: Yes
Special Needs Experience: Neutropenia
Driver's License: November 2020
Hobbies: Sewing, Reading, Cooking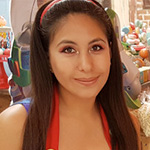 Age: 26
Languages: Spanish, English, French
Experience: 3 month – 15
Infant Qualified: Yes
Special Needs Experience: No
Driver's License: April 2018
Hobbies: Dancing, Art, TV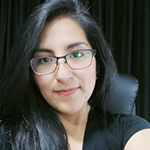 Age: 26
Languages: Spanish and English
Experience: 4 months – 14
Infant Qualified: Yes
Special Needs Experience: No
Driver's License: October 2019
Hobbies: Clarinet, Sports, Biking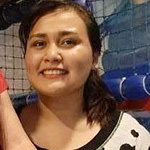 Age: 24
Languages: Spanish, English, Italian
Experience: 6 months – 15
Infant Qualified: Yes
Special Needs Experience: Yes
Driver's License: March 2019
Hobbies: Flute, Painting, Sports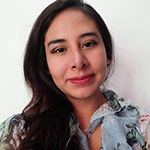 Age: 26
Languages: Spanish, English, French, Chinese
Experience: 1 – 15
Infant Qualified: Yes
Special Needs Experience: Autism
Driver's License: November 2015
Hobbies: Biking, Painting, Reading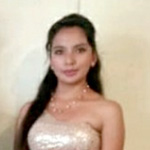 Age: 26
Languages: Spanish and English
Experience: 2 months – 10
Infant Qualified: Yes
Special Needs Experience: Yes
Driver's License: January 2017
Hobbies: Cooking, Volleyball, Music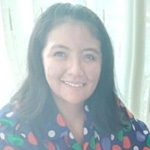 Age: 21
Languages: Spanish and English
Experience: 1 – 15
Infant Qualified: Yes
Special Needs Experience: Willing
Driver's License: January 2020
Hobbies: Dancing, Cooking, Volleyball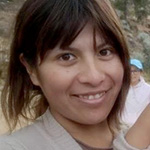 Age: 25
Languages: Spanish, English, Korean
Experience: 2 – 10
Infant Qualified: No
Special Needs Experience: No
Driver's License: April 2018
Hobbies: Music, Cooking, Video Games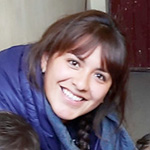 Age: 25
Languages: Spanish and English,
Experience: 6 months – 10
Infant Qualified: Yes
Special Needs Experience: Autism
Driver's License: January 2020
Hobbies: Dancing, Chess, Cooking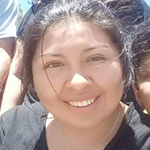 Age: 23
Languages: Spanish, English, French
Experience: 9 months – 15
Infant Qualified: Yes
Special Needs Experience: Willing
Driver's License: October 2018
Hobbies: Dancing, Movies, Cooking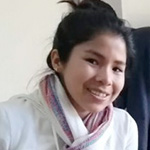 Age: 26
Languages: Spanish and English
Experience: 2 months – 10
Infant Qualified: Yes
Special Needs Experience: No
Driver's License: January 2020
Hobbies: Crafts, Sports, Reading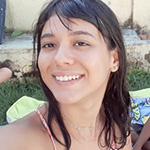 Age: 22
Languages: Portuguese and English
Experience: Newborn – 15
Infant Qualified: Yes
Special Needs Experience: Yes
Driver's License: Will Obtain
Hobbies: Piano, Yoga, Reading
Age: 22
Languages: Portuguese and English
Experience: 3 – 15
Infant Qualified: No
Special Needs Experience: No
Driver's License: September 2020
Hobbies: Reading, Dancing, Movies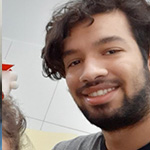 Age: 25
Languages: Portuguese and English
Experience: 2 – 15
Infant Qualified: No
Special Needs Experience: Willing
Driver's License: January 2019
Hobbies: Dancing, Volleyball, Hiking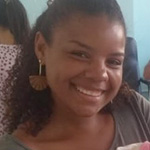 Age: 24
Languages: Portuguese and English
Experience: Newborn – 6
Infant Qualified: Yes
Special Needs Experience: Willing
Driver's License: Will Obtain
Hobbies: Reading, Cooking, Biking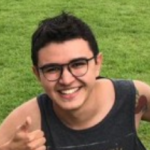 Age: 24
Languages: Portuguese and English
Experience: Newborn – 15
Infant Qualified: Yes
Special Needs Experience: No
Driver's License: August 2018
Hobbies: Soccer, Cooking, Skating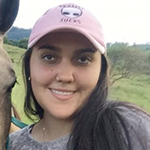 Age: 23
Languages: Spanish and English
Experience: 2 – 15
Infant Qualified: No
Special Needs Experience: Willing
Driver's License: February 2019
Hobbies: Sports, Volleyball, Movies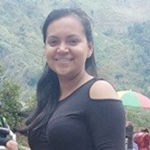 Age: 26
Languages: Spanish and English
Experience: 1 – 10
Infant Qualified: Yes
Special Needs Experience: No
Driver's License: July 2017
Hobbies: Biking, Reading, Hiking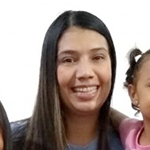 Age: 26
Languages: Spanish and English
Experience: Newborn – 14
Infant Qualified: Yes
Special Needs Experience: No
Driver's License: October 2020
Hobbies: Reading, Crafts, Music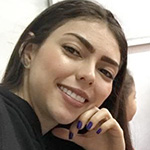 Age: 26
Languages: Spanish and English
Experience: 4 months – 15
Infant Qualified: Yes
Special Needs Experience: Willing
Driver's License: October 2018
Hobbies: Drawing, Sports, Outdoors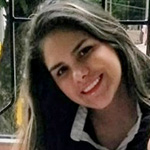 ANA MARIA T FROM COLOMBIA

Age: 24
Languages: Spanish and English
Experience: Newborn – 14
Infant Qualified: Yes
Special Needs Experience: Willing
Driver's License: January 2016
Hobbies: Soccer and Cooking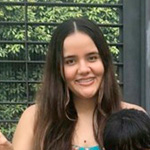 Age: 19
Languages: Spanish, English, Korean
Experience: 1 – 15
Infant Qualified: Yes
Special Needs Experience: No
Driver's License: December 2019
Hobbies: Baking, Volleyball, Crafts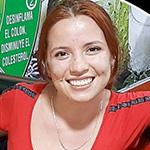 Age: 20
Languages: Spanish and English
Experience: 1 – 15
Infant Qualified: Yes
Special Needs Experience: Yes
Driver's License: April 2019
Hobbies: Reading, Dancing, Soccer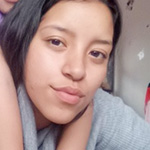 Age: 21
Languages: Spanish and English
Experience: 1 – 10
Infant Qualified: Yes
Special Needs Experience: No
Driver's License: December 2018
Hobbies: Cooking, Dancing, Swimming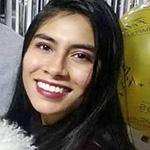 Age: 21
Languages: Spanish and English
Experience: 2 – 15
Infant Qualified: No
Special Needs Experience: No
Driver's License: January 2018
Hobbies: Yoga, Cooking, Music
Age: 22
Languages: Spanish and English
Experience: 2 – 15
Infant Qualified: No
Special Needs Experience: Yes
Driver's License: December 2018
Hobbies: Soccer, Dancing, Painting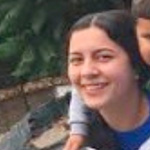 Age: 19
Languages: Spanish and English
Experience: 1 – 10
Infant Qualified: Yes
Special Needs Experience: No
Driver's License: December 2020
Hobbies: Music, Sports, Cooking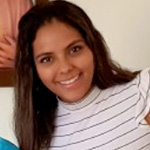 Age: 23
Languages: Spanish and English
Experience: Newborn – 10
Infant Qualified: Yes
Special Needs Experience: Willing
Driver's License: January 2019
Hobbies: Crafts, Reading, Movies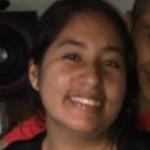 Age: 25
Languages: Spanish and English
Experience: 1 – 12
Infant Qualified: Yes
Special Needs Experience: No
Driver's License: February 2019
Hobbies: Swimming, Soccer, Cooking
Age: 25
Languages: Spanish and English
Experience: 3 months – 14
Infant Qualified: Yes
Special Needs Experience: No
Driver's License: May 2018
Hobbies: Travel, Music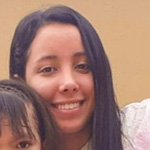 Age: 20
Languages: Spanish and English
Experience: 1 – 15
Infant Qualified: Yes
Special Needs Experience: No
Driver's License: September 2020
Hobbies: Cooking, Reading, Music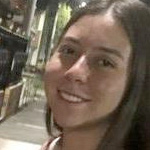 Age: 20
Languages: Spanish and English
Experience: Newborn – 14
Infant Qualified: Yes
Special Needs Experience: No
Driver's License: November 2017
Hobbies: Movies, Reading, Hiking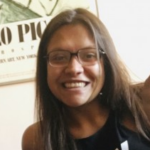 Age: 24
Languages: Spanish and English
Experience: Newborn – 14
Infant Qualified: Yes
Special Needs Experience: No
Driver's License: December 2019
Hobbies: Gym, Movies, Sports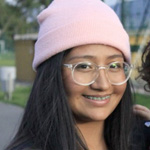 Age: 21
Languages: Spanish and English
Experience: 3 – 15
Infant Qualified: No
Special Needs Experience: No
Driver's License: October 2019
Hobbies: Dancing, Soccer, Cooking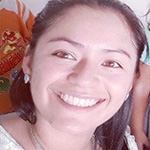 Age: 23
Languages: Spanish and English
Experience: 6 months – 15
Infant Qualified: Yes
Special Needs Experience: No
Driver's License: December 2019
Hobbies: Soccer, Painting, Music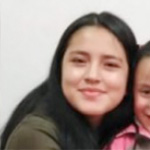 Age: 18
Languages: Spanish and English
Experience: 3 months – 14
Infant Qualified: No
Special Needs Experience: No
Driver's License: November 2019
Hobbies: Art, Cooking, Biking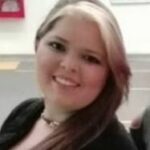 Age: 23
Languages: Spanish and English
Experience: 1 – 14
Infant Qualified: Yes
Special Needs Experience: No
Driver's License: July 2019
Hobbies: Biking, Cooking, Painting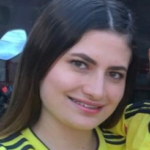 Age: 19
Languages: Spanish and English
Experience: Newborn – 15
Infant Qualified: Yes
Special Needs Experience: No
Driver's License: August 2019
Hobbies: Writing, Reading, Sports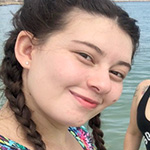 Age: 24
Languages: Spanish, German, English
Experience: 2 – 15
Infant Qualified: No
Special Needs Experience: No
Driver's License: November 2018
Hobbies: Cooking, Swimming, Drawing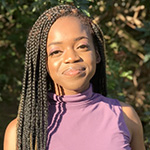 Age: 18
Languages: English and French
Experience: 2 – 15
Infant Qualified: No
Special Needs Experience: Yes
Driver's License: Will Obtain
Hobbies: Cooking, Reading, Painting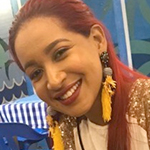 Age: 24
Languages: Spanish and English
Experience: 2 – 15
Infant Qualified: No
Special Needs Experience: Willing
Driver's License: February 2019
Hobbies: Reading, Music, Outdoors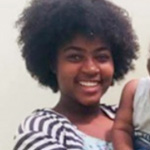 Age: 20
Languages: Spanish, English, French
Experience: Newborn – 14
Infant Qualified: Yes
Special Needs Experience: Willing
Driver's License: March 2017
Hobbies: Guitar, Gym, Dancing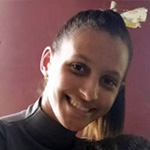 Age: 21
Languages: Spanish and English
Experience: 2 months – 15
Infant Qualified: Yes
Special Needs Experience: Willing
Driver's License: February 2019
Hobbies: Volleyball, Chess, Reading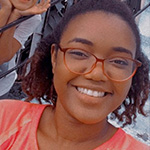 Age: 21
Languages: Spanish, English, French
Experience: 8 months – 15
Infant Qualified: Yes
Special Needs Experience: Yes
Driver's License: February 2020
Hobbies: Music, Cooking, Volleyball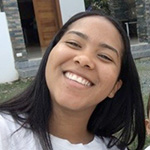 Age: 23
Languages: Spanish, English, French
Experience: 2 – 14
Infant Qualified: No
Special Needs Experience: No
Driver's License: October 2019
Hobbies: Cooking, Reading, Biking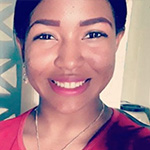 Age: 24
Languages: Spanish and English
Experience: 2 months – 15
Infant Qualified: Yes
Special Needs Experience: Willing
Driver's License: January 2016
Hobbies: Volleyball, Dancing, Walks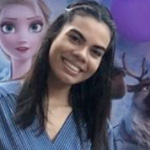 Age: 23
Languages: Spanish and English
Experience: 3 – 15
Infant Qualified: No
Special Needs Experience: No
Driver's License: February 2020
Hobbies: Singing, Board Games, Music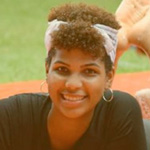 Age: 24
Languages: Spanish and English
Experience: 2 – 14
Infant Qualified: No
Special Needs Experience: Willing
Driver's License: June 2019
Hobbies: Reading, Sports, Working Out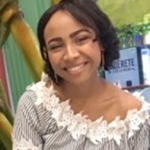 Age: 24
Languages: Spanish and English
Experience: 2 months – 14
Infant Qualified: Yes
Special Needs Experience: Willing
Driver's License: January 2018
Hobbies: Baking, Zumba, Reading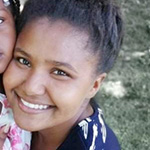 Age: 26
Languages: Spanish and English
Experience: 2 – 15
Infant Qualified: No
Special Needs Experience: Willing
Driver's License: February 2020
Hobbies: Singing, Softball, Gym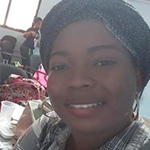 Age: 24
Languages: Spanish and English
Experience: 2 – 14
Infant Qualified: No
Special Needs Experience: Willing
Driver's License: June 2019
Hobbies: Reading, Sports, Working Out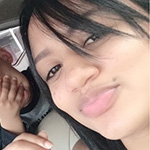 Age: 24
Languages: Spanish and English
Experience: 2 – 15
Infant Qualified: No
Special Needs Experience: Down Syndrome
Driver's License: July 2017
Hobbies: Reading, Exercising, Singing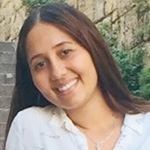 Age: 24
Languages: Spanish and English
Experience: 2 – 14
Infant Qualified: No
Special Needs Experience: Yes
Driver's License: October 2019
Hobbies: Biking, Cooking, Outdoors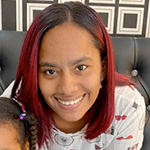 Age: 22
Languages: Spanish and English
Experience: 2 months – 10
Infant Qualified: Yes
Special Needs Experience: Willing
Driver's License: March 2018
Hobbies: Crafts, Reading, Movies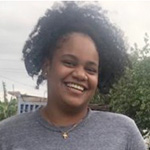 Age: 21
Languages: Spanish, English, French, Italian
Experience: 2 – 14
Infant Qualified: No
Special Needs Experience: Willing
Driver's License: July 2020
Hobbies: Reading, Music, Museums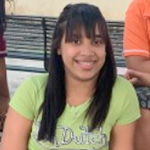 Age: 21
Languages: Spanish and English
Experience: 8 months – 14
Infant Qualified: Yes
Special Needs Experience: Willing
Driver's License: March 2020
Hobbies: Cooking, Exercising, Biking
Age: 25
Languages: Spanish and English
Experience: 2 – 14
Infant Qualified: No
Special Needs Experience: Willing
Driver's License: May 2020
Hobbies: Reading, Writing, Movies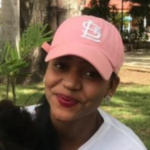 Age: 21
Languages: Spanish and English
Experience: 2 – 15
Infant Qualified: No
Special Needs Experience: No
Driver's License: June 2016
Hobbies: Dancing, Reading, Painting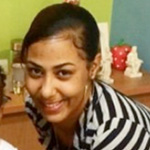 Age: 23
Languages: Spanish and English
Experience: Newborn – 14
Infant Qualified: Yes
Special Needs Experience: No
Driver's License: August 2014
Hobbies: Traveling, the Beach
Age: 26
Languages: Spanish and English
Experience: Newborn – 15
Infant Qualified: Yes
Special Needs Experience: No
Driver's License: May 2014
Hobbies: Guitar, Reading, Working Out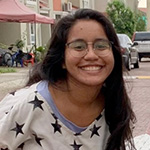 Age: 24
Languages: Spanish, English, French
Experience: 3 – 14
Infant Qualified: No
Special Needs Experience: No
Driver's License: June 2016
Hobbies: Music, Dancing, Cooking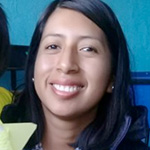 Age: 26
Languages: Spanish and English
Experience: 2 – 15
Infant Qualified: No
Special Needs Experience: Willing
Driver's License: April 2017
Hobbies: Music, Walks, Sports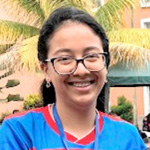 Age: 21
Languages: Spanish, English, French
Experience: 1 – 15
Infant Qualified: Yes
Special Needs Experience: Yes
Driver's License: October 2020
Hobbies: Jogging, Reading, Crafts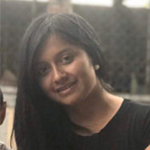 Age: 25
Languages: Spanish and English
Experience: 2 – 10
Infant Qualified: No
Special Needs Experience: No
Driver's License: January 2017
Hobbies: Music, Reading, Traveling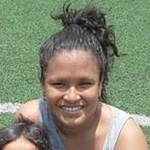 Age: 20
Languages: Spanish and English
Experience: Newborn – 14
Infant Qualified: Yes
Special Needs Experience: Willing
Driver's License: July 2020
Hobbies: Dancing, Singing, Reading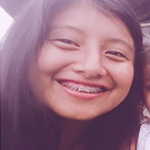 Age: 24
Languages: Spanish, English, French
Experience: 9 months – 14
Infant Qualified: Yes
Special Needs Experience: No
Driver's License: August 2019
Hobbies: Sports, Hikes, Reading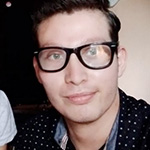 Age: 24
Languages: Spanish and English
Experience: 2 – 15
Infant Qualified: No
Special Needs Experience: No
Driver's License: June 2019
Hobbies: Cooking, Basketball, Swimming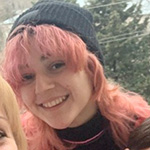 Age: 21
Languages: Georgian, English, Korean
Experience: 2 – 15
Infant Qualified: No
Special Needs Experience: No
Driver's License: July 2020
Hobbies: Reading, Movies, Walks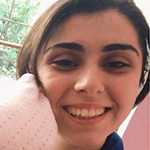 Age: 25
Languages: Georgian and English
Experience: 1 month – 6
Infant Qualified: Yes
Special Needs Experience: No
Driver's License: March 2019
Hobbies: Cooking, Movies, Cartoons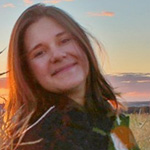 Age: 18
Languages: German, English, French
Experience: 15 months – 10
Infant Qualified: Yes
Special Needs Experience: Willing
Driver's License: June 2018
Hobbies: Track, Dancing, Baking