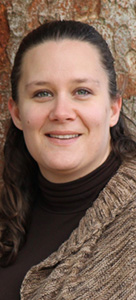 March 2021
Cynthia Wingood
Frederick, MD

I am Cindi Wingood and I am a homeschooling mom to three girls.  We are a very outdoor, on the go family and all three of my girls dance, so we are always moving.  Our family loves to spend time together at church, hiking and camping and playing games. When I'm not teaching or driving the kids around, I run my own clothing business.  I love to sew and really enjoy sharing that with others.
 A little more than two years ago, I was looking for another way to bring in money for our family, without compromising on the time I spend with my kids.  A good friend told me about her work with Agent Au Pair, and I signed right up!  I have a masters degree in early childhood education, with a special education add on, and I have loved sharing my knowledge with the families and Au Pairs I have worked with in the last two years.  It has been fun to meet young women from all over the world and to learn along with them how different our cultures can be!  I also really enjoy sharing the American Culture with others-and living in Maryland so close to D.C. has made it even more fun with my Au Pairs!  I am looking forward to the day we can once again get together, and I can share the amazing history all around us with more Au Pairs from around the world.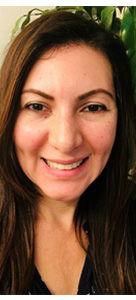 February 2021
Deborah Goglia
Westchester, NY

I am very excited to work with Agent Au Pair and help au pairs and host families have a wonderful experience. I went from being an au pair to being a host mom and now a local representative. I never imagined that this program would take me this far. I came to the USA with the goal of improving my English as a second language. But the au pair experience gave me so much more than that. I gained a deeper understanding of both myself and other cultures. I feel like the world has expanded for me.
 I hold my Bachelor and Masters Degrees in Business Administration with a major in Sales and Trade Marketing. I used to work as a manager in a Language school in Brazil, my home country. I have more than 10 years of experience working with kids as a teacher and caregiver.  I was engaged as a volunteer in a non-profit organization and programs at my local church, guiding the children's department and youth group. I recently received a certification as an independent Self Direction broker to help families and /or individuals with developmental disabilities to design and manage services through a plan/budget based on their needs and goals. I am a native Portuguese speaker with advanced Spanish skills. 
Today I live in northern Westchester, NY with my husband, my two kids, Antonio (5y) and Isabela (3y) and our au pair, Araxi. One of my favorite things to do is dancing with my kids. My new favorite hobby during this pandemic is hiking the local trails and nature preserves near my house. I don't watch much tv but I do love series "This Is Us". I am trying to be a vegetarian but it is so hard to replace the dairy products in the Brazilian desserts that sometimes I cannot resist. I love a challenge and I believe that every adversity leads to new opportunities and possibilities.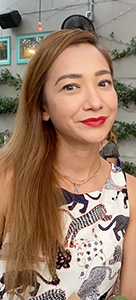 January 2021
Jennifer Seyfried
Austin, TX

My name is Jennifer Von Seyfried and I live in Austin, Texas with my 7 year old son. I was fortunate enough to join Agent Au Pair in October 2018 and have loved being a part of this community of au pairs and host families. I also work at the University of Texas, Austin in the Child Development Center as a preschool teacher. I have worked with children for almost 15 years now. 
I love working at Agent Au Pair because it combines several of my interests along with building meaningful connections to others. I get to utilize my passion for travel and appreciation of other cultures through my relationship with au pairs as well as my passion for education and child development through guiding families and au pairs as they navigate this unique form of childcare.
Some of my hobbies include indoor bouldering, art, baking and traveling. I also love to explore my own city with my son especially trying new restaurants and spending the summers visiting the various swimming holes and rivers.
June 2020
Amanda White

Encinitas

, CA

I was born and raised in San Diego. After leaving for other parts of California for university and work, including two years as a nanny, I came back to live and work in early education, social services, and small business. My husband and I began hosting international high school and college students in our home ten years ago. We've hosted over two dozen. Some students stay for one week; others have stayed for four years. I enjoy showing off our city and learning and sharing different cultures. My position as a Local Rep fits perfectly with this, and I've been with Agent Au Pair since 2015. I like being a resource for Au Pairs and host families, seeing their lives change and grow, and helping them reach their goals. I admire the risks the students and Au Pairs take to come to a new country to work and study.

I enjoy spending time with my husband and dogs. We like to travel, go to concerts and entertain. Friends and family have been the recipients of many successful and failed creations I've cooked up in my kitchen. I enjoy reading and writing and put pen to paper or fingers to keyboard almost every day. Sometimes it's just a couple of sentences in my calendar, sometimes pages and pages on various subjects, for my husbands' digital marketing clients. In my life, I've taken a few risks. The most significant and meaningful is the day I called my local radio station asking for help to find a British guy I happen to sit next to at a concert a few days earlier. It paid off, and the DJ found him and connected us. I like to think that I just wanted to show him around San Diego, knowing he had just moved to the city a couple of months earlier. In reality, if you believe in love at first sight, it must have been. We just celebrated our 21st wedding anniversary.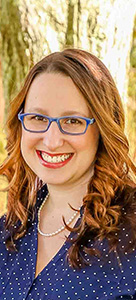 May 2020
Brittany Motes
Portland, CT
I grew up in Western New York, and moved around a little before settling in Connecticut. I love to travel, adding new countries and places to my list whenever possible. I taught elementary school for over ten years in a variety of positions. I currently live in Central Connecticut with my husband, our two children, our Au Pair Sofia, our two cats, and our dog.  Some of my favorite non-shelter in place hobbies include swing dancing, visiting museums and aquariums with my children, and spending time with friends and family. My favorite shelter-in-place activities have included hiking on trails, crocheting, cooking and learning new dishes, and tending to my vegetable garden. 
I started with Agent Au Pair in 2018 and was drawn to the position because I was interested in connecting with Au Pairs and Host Families. I love being able to be a resource for Au Pairs navigating a new environment and I enjoy helping them find things to do in our area. My favorite part about the Au Pair program is that Au Pairs and Host Families have a chance to experience new cultures and learn about new traditions. As a Local Representative and now a Host Mom I get the best of both worlds! Our own Au Pair is sharing some amazing traditions from her home country of Argentina.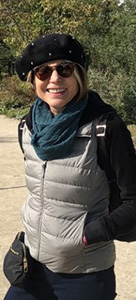 April 2020
Elisa "Sasa" Southard
Benicia, CA
Working with Agent Au Pair has enriched my life. Looking back to how I arrived gives me pause. Curiosity. Culture. Community. These lifelong interests emerged from growing up in a large, French Italian family in Brooklyn, New York. Dad was my inspiration. As a teen, he traveled from Quebec to New York. He passed on to me what it took to learn a new language and embrace a new city. He also set a tone of volunteerism. In my personal time, I love to volunteer, to learn languages, to share meals and to experience cultures. I recently received my Italian citizenship and EU passport.
As an adolescent, I had always dreamed of living in San Francisco. I completed college here and have lived in the Bay Area my entire adult life with my "Jersey boy" husband and our four-legged children. As a Certified Tour Director, prior to Agent au Pair, I served students. I led busloads of undergraduates on six-to-eight-day tours of our nation's storied cities. We sang, snacked and absorbed history from Washington DC to New York in the east and San Francisco to San Diego in the west. Along the way, the maturity and creativity I witnessed each day deepened my desire to help young adults travel and immerse in culture.
Opportunity appeared. About a decade ago, a friend with Agent Au Pair relocated to the east coast. I jumped in, attracted by the chance to assist families and to assure au pairs that, as songwriter James Taylor sang, "You've got a friend." As a Local Rep, what excites me most is the monthly meetings where we connect and I encourage the au pairs to achieve their goals, the dreams that drew them to America.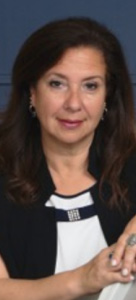 March 2020
Susanne Chabara
Tampa, FL
I am a global nomad, although I have been calling Tampa, FL, home for the past six years. My husband and I have lived and worked all over the world and we decided to move back to the US after our first son was born in Argentina. We continued to move in the US and had our second son in New Jersey and our third in Georgia. Then we got the travel bug again and relocated overseas for five years. All this time, I was teaching English as a second language and loved meeting and helping people from all over the world. 
I got my Master's in Education from the University of Tampa and, after teaching there, realized that my students needed more than a teacher. I opened my own company and have been helping people relocating to the Tampa Bay area since. I joined Agent AuPair in January 2019 and was very excited to help both the Aupairs and the local families. It's been an incredible experience and I am happy to see the program grow so quickly. My host families are wonderful, compassionate and resourceful, with adorable children. My Aupairs are strong and smart women and I look forward to our monthly meetings to catch up on all their new experiences and see their personal growth. 
I love spending time with my boys, meeting new people and I love my work. I enjoy being outdoors and having a great time; whether at an event or in a kayak. Great food, great books and new adventures are always a treat I can't resist. If you come to Tampa – we are only an hour from Disney – I would love to connect.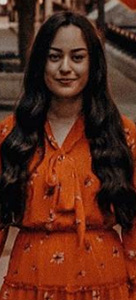 February 2020
Aynara Racolto
Atlanta, GA
I was born and raised in Brazil but I moved to the United States back in January of 2012 as an Au Pair. I spend two years with my host family and after meeting my husband I decided to stay in the United States. I completely understand what is to be a expat living in the US. I currently work full time as an account manager for a raw material company based in Atlanta but with plants all over the world and I am also a student a Georgia State University. I'm currently pursuing Business Administration.
I have decided to work as a Local Coordinator and support Agent Au Pair, because when I was an Au Pair back in 2012 and 2013 with a different agency I couldn't barely count on my own Local Coordinator. I had several friends that had issues and didn't have the support they needed from their agencies, so I wanted to be the support to other girls that I never had. I love the Agent Au Pair care for both their Au Pairs and Host Families equally. My favorite part of being a Local Coordinator is to get to know families from different cultures and learn from both the Au Pair and Host Families. I also love seeing the host families perspective about hosting an Au Pair, a completely stranger that in the end of the program will be part of your family forever.
My hobbies are trying new foods, traveling, watching movies and listening to music and spending time with my friend but since I work full time and go to school, at the moment I do not have much time to enjoy my hobbies.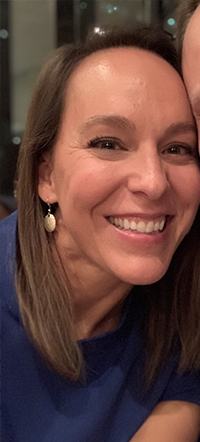 January 2020
Carly Grennes
Indianapolis, In
I grew up in Hershey, PA, went to college in Virginia, and graduate school in Ohio. My Master's degree is in Higher Education, and I've spent all of my professional career working at universities, mostly in admissions and academic advising. I live in Indianapolis, IN with my husband and two young kids, and our cat.
I left my job at the university after my younger child turned 1, but I was always interested in finding a part time job to do while I stayed home with my kids. I heard about the Local Rep position from a local host family here in Indy. I was interested in the role because I always loved working with young adults and international students in my previous jobs. Plus, as a mom I understand how hard it can be to find good childcare. So I figured as a local rep I could blend all of those interests and experiences.
I've been a local rep since January, and I really love it! My favorite part is monthly meetings with my cluster of au pairs. We have done so many things around the city.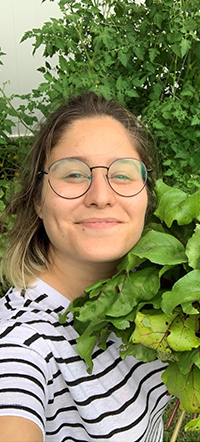 December 2019
Hande Demir-Neilan
Huntington, NY
I started working with Agent Au Pair as a Local Rep on the beginning of 2019.
Coming to the United States from a different country sounds like a very cool idea, however, it has all these ups and downs. Living with people you didn't know before, a language that you cannot speak very well, can be very frustrating and stressful and I have been there! Six years ago, when I came to NY from Turkey for the first time, I was an au pair as well.  I`m very familiar with the feelings that all the au pairs and even the families go through at some point during their year. I like helping both sides and making things work for them, to be the person that au pairs can talk to when they really need to talk with someone who can empathize with them.
Working as a local rep is giving back to the community for me and I like it very much. Meeting with new people from all around the world feeds me. When not working for Agent Au Pair you can find me crocheting and gardening.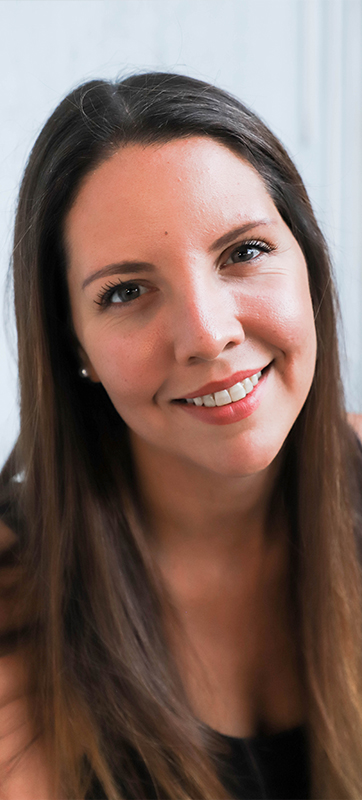 November 2019
Lucia Breckon
Long Beach, CA
In 2013, I came to this country to experience what was a wonderful cultural exchange as an Au Pair with Agent Au Pair. Some of the moments I came across with during this experience were wonderful and some not so good, but through it all, Agent Au Pair and my Local Reps were there to support me and help me.
Almost two years ago, I became a Local Representative with Agent Au Pair in Seattle, WA to give back and share my knowledge as a former Au Pair. I know what it means to be in a new country with a different culture, language, and customs. Living with a new family, trying to make new friends and dealing with different problems that can arise from this experience can be very stressful and overwhelming for the parties involved. Having encountered these issues before, I feel that I can relate to the Au Pairs and Host Families and guide them through this transition.
Earlier this year, I took a few months off to travel around Southeast Asia (I love traveling) and I have settled back my Local Rep duties after relocating to Long Beach, CA. My favorite part about being a Local Rep is to be that person that APs can trust. That person with who they can open up about their problems, and know that they will be heard and understood because that person has been in their shoes and can relate to them.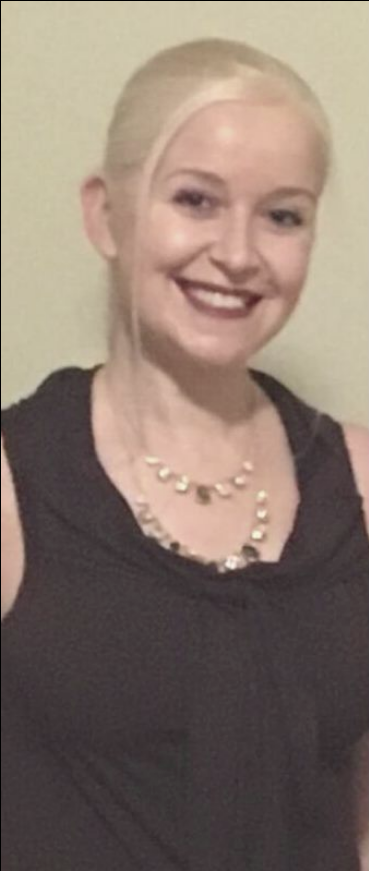 September 2019
Lynda Murad
Roslindale, MA
I love meeting people from other countries and learning about their cultures.
I also wanted to provide support to Au Pairs during their time here in the U.S

.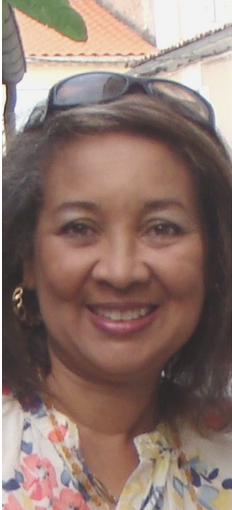 August 2019
Liz Manus
Washington DC
When I joined Agent Au Pair in 2018 I wasn't totally sure of my role as a local representative but I liked the idea of having the opportunity to develop relationships and help people from around the world.
A year later, I like how flexible is the local representative position, the opportunity to mentor the au pairs and support the host families.
Furthermore, I really ap

preciate the cultural exchanges with these young women from different parts of the world, learning about their families and friends, their comfort foods, their traditions like the Santabary food and dance festival in Madagascar to give thanks for the rice harvest, the sport and music in England or La Pascua processions in Colombia. In turn when the au pairs often asked questions about me it has been always fun to share my hobbies, tell them about my cooking, dancing to Caribbean music, my love for soccer (football for the aficionados), tennis and mystery books. As an Agent Au Pair local representative, it has been a fun and gratifying year!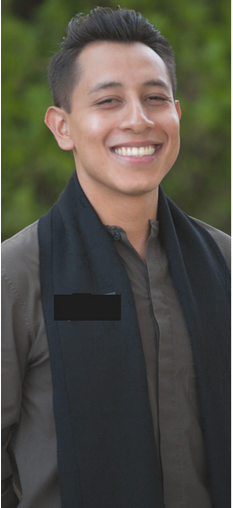 July 2019
Roger Ramirez
Chico, CA
Roger Ramirez is a senior at Chico State, with a focus in business Project Management and consulting.
His passion for cultures and international relations led him to find Au Pair American a perfect fit to develop his relationship-building skills. Mainly, he enjoys the cultural exposure he gets by interacting with the Au Pairs.
After college Roger hopes to work abroad in Germany or Spain as a consultant for a big firm before starting his own practice.