Meet the Jarmon-Williamson family!
Welcome to my Host Family Blog! We are the Jarmon-Williamson family. We consist of my husband, Josh, daughters Liliya and Alina, myself (Jamie), and our current amazing Au Pair Nasrin from South Africa. We hail from Southern Maryland and have a house full of animals (two dogs, one cat, and two guinea pigs).
Due to the pandemic, our journey to get Nasrin here was not an easy one. I was speaking with Nasrin since February 2021, and a lot has happened between then and our eventual in-person meeting.
I got married to the love of my life, Josh; became a blended family; got a cat named Weasley; and we are now expecting our third child, Mila. It took a lot of patience on both Nasrin and our fronts to make this union work. However, because of all our persistence and the desire to not give up, Nasrin and my family finally met this year in January 2022!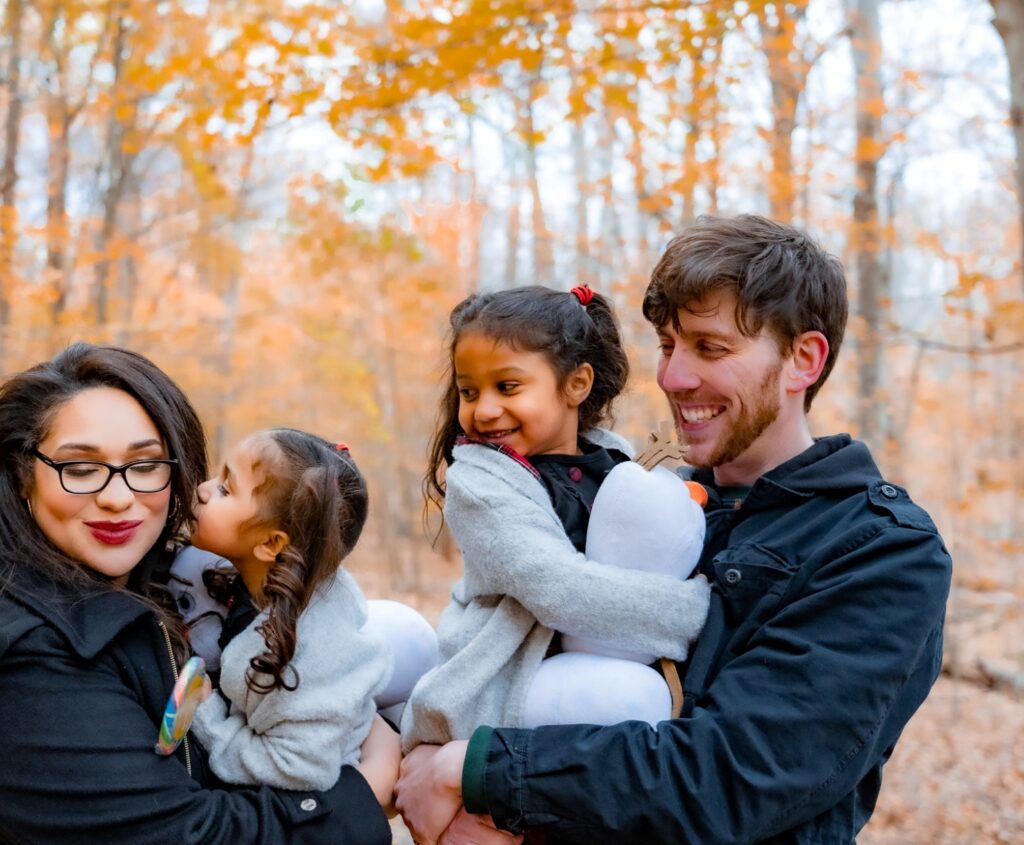 Technically, we are hosting our second au pair. We had an au pair late last year/early this year, Natalia, who was with us for a brief time until Nasrin was able to join us.  We are still close with Natalia, and we all look forward to meeting her again in March! We are thankful for both au pairs' support and bond!
Nasrin was able to pick up right where Natalia left off and has formed a close bond with both Liliya and Alina. The trio spends a lot of time, dancing, playing games, and doing various creative activities. What is great is the girls ask for Nasrin whenever they do not see her for a few hours. Nasrin gets along well with Josh and me too. Josh and Nasrin share a common bond for video games, but Nasrin and I share a love for reality TV shows and sappy movies. She feels she is a member of the household, and we are so lucky to have her. Since Nasrin has been here, we have celebrated Josh's birthday and have ventured out to a lot of eateries with and without the girls. Liliya and Alina split time between my home and their father's home.
Never did I think after my time as an au pair in 2010 and 2015, I would become a host mom myself one day. I tell you it is a unique experience from being the employee to the employer so to speak, but it's a wonderful experience. Being a host to someone who enjoys childcare and learning about our American culture as well as any other unique traditions each of us as Americans have, is something I think a lot of people should experience. My family and I are learning a lot from Nasrin as well as all the other au pairs I have come to know on this well over decade journey and it was worth every single moment.
Please join me in following my family's hosting journey. I promise you will enjoy every second of it!