2022 Host Family of the Year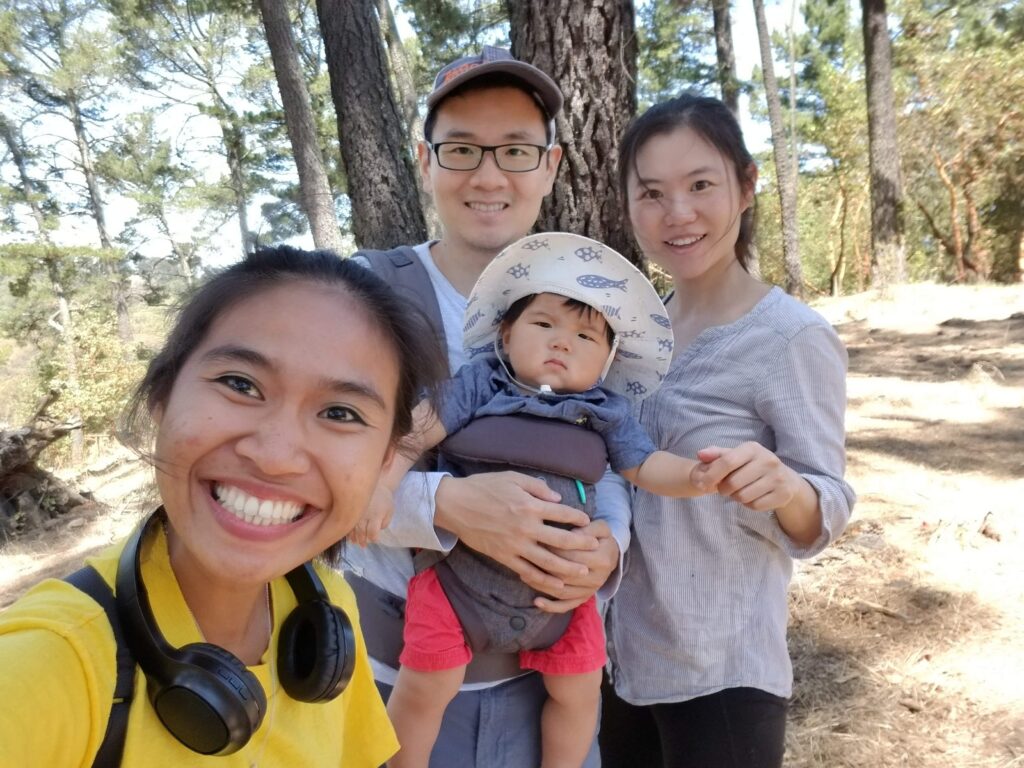 My host family is very supportive and kind and always make me feel at home. Simple things like cook asian food its wonderful to make me feel at home. A simple thing but most make me feel welcome and home.
The Punsapy family is wonderful before even I meet them. They welcoming me with open mind and warm heart. When I meet them I can feel they are very supportive and kind. My host mom always cook for me and family a healthy food. She is wonderful around her busy schedule she always put a side time to cook for us and i feel spoiled by her caring and ability to make time to do so. My host dad is very supportive and wonderful also. My host child Max is very adorable smart and pleasant to work with. He is only 13 months but he always cheers and make happy by every little things he do everyday. Spend time with him everyday is learning how little human growing with big personality and ability to do great things and that the most I enjoy with max.
I am so grateful for 5 months with Punsapy family I feel a great connection that i can be who i am and enjoying my au pair experience with them. And with them i learn to achieve my goals and dream with open heart and appreciate little things. They make me feel at home . Being au pair that far from home country and family being welcome and supportive is very important and I am so thankful the punsapy family provide that for me. So I can have great experience in this country and bring beautiful memory back home.
My favorite memory with my host family
My favorite memory with my host family is a little things that we do everyday. From wake up in the morning until I back to sleep I spent time with them around their schedules and busy life. I will always remember how we spend time just walking in the park, going to stores together or just having small conversation on daily basis. The daily things we do together will always print in my memory with my host family here in US.
My favorite thing abut the Au Pair Program
My favorite part of au pair program is the journey of learning from staying with host family learning their culture, learning how to give care to little human being and making friends with each au pairs from all over the world. Au pair make me understand that world is small and things are possible when you are open to learn.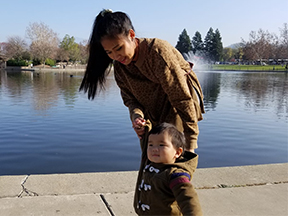 I love this picture of my host child and me. He loves to walking around in the park but mostly he is an explorer since he can walk he is really happy walking around and chatty with surrounding. His personality is really made my daily routine with him is more sparkle and fun ! He is a joy and fun to work with and I am so thankful for that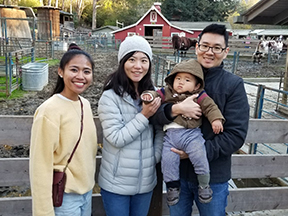 The punsapy family like to enjoy a little things in a simple way. We visited farm to introduce him to farm animals. It was exciting and fun day to see how eager max to learn about animal farm.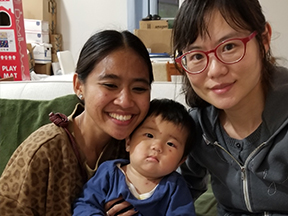 It was his first birthday and he had chicken pox. My host family tried to cheers and celebrated his birthday with a candle and cake. He really enjoyed it.