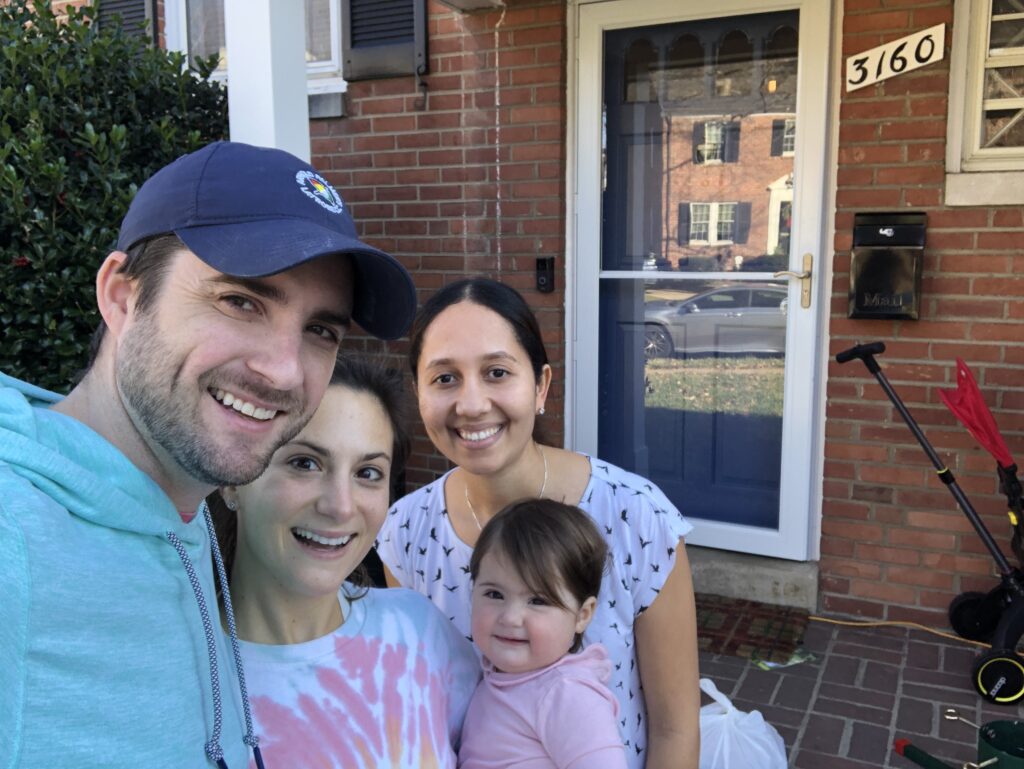 "What would we do without Lily" is a phrase often uttered in our house. From the day Lily arrived she has been exceptional. Lily is kind, responsible, flexible, and fun. Above all she has a big heart. She cares so much about our family, especially our baby (and our dog Mara). When she leaves the house whether for a few hours or a weekend trip, she always makes sure to give our baby a hug and tell her "I love you and I'll miss you".
Lily is also a natural teacher, always teaching our baby new skills, like how to clap her hands or eat with a spoon. She reads about different toys or skills she should be learning and will send me links to things that will help our baby's development. Lily knows I've been really wanted her to say "mama" (she's already mastered "dada") and I often come downstairs to Lily repeating the word over and over.
As a dual career household, Lily is the glue that keeps it altogether. Going back to work after having a baby was a hard decision, and I was worried about leaving her with someone else. After only about a week of knowing Lily, I knew that I would never worry about our baby's wellbeing when she is with Lily.
She looks out for the whole family, whether it's making sure our dog Mara is fed if I'm running behind at work or running out of the house after me to let me know I forgot my phone. On top of that, Lily is just fun to be around, an important quality when sharing your home with someone.
Our favorite memory with our au pair
This past Thanksgiving made us realize how seamlessly Lily has become part of our family. We all woke up and ran a Turkey Trot and then had a Thanksgiving dinner. It's traditional for everyone to bring one dish and Lily brought a traditional Dominican dish, which we all loved!
While we were eating appetizers, I was holding our baby on the counter and Lily was talking to Vince across the room. All of a sudden Lily ran over and pulled a nut out of her mouth. I didn't even realize she had snuck a nut from my plate into her mouth and knew even less that Lily was watching. But that is exactly who Lily is: a wonderful person who never wants to be the center of attention, but who always has a watchful eye on her family.
Our favorite aspects about the Au Pair Program
Lily has made it a point to teach our baby Spanish and about her culture, which is one of the reasons we were interested in the au pair program. She exposes her to the language, music, and food which is something that was very important to us.
Lily and I also talk often about her home country and what life is like there. I've learned so much about how she grew up and how much she loves her family. We laugh about different aspects of American culture (like our dog sleeping in our bed).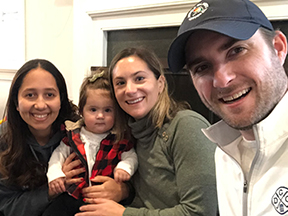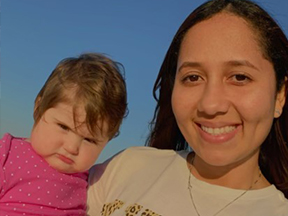 Lily and our baby spending time at the beach!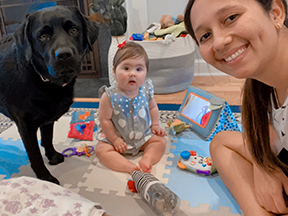 Lily, our baby, and Mara playing at home.