2023 Host Family of the Year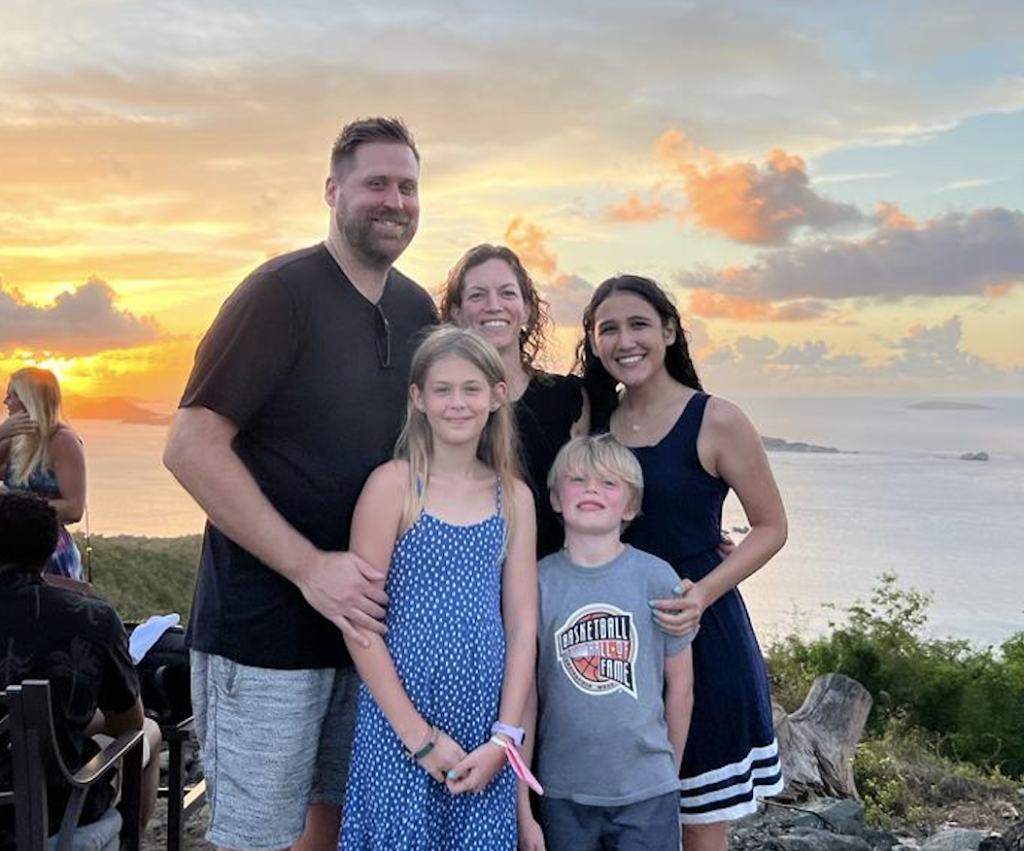 The au pair program helps you immerse yourself in a new culture by living with a host family. This family is the biggest connection that you have with your experience. In my specific case, I have felt part of the family even before coming to the Goolsby family's house for the first time. I feel very grateful for getting the chance to have this experience with the Goolsbys. Most of my "job" as an au pair in this house is to have fun with my host kids and with my host parents. My host kids are well behaved, they listened to me and they're interested in my stories. They're willing to be themselves around me and they're always up to learning and exploring with me. I think that in these 5 months of being here I can confidently say that these two kiddos stole my heart and that I love them very much.
My host parents are always encouraging me to explore, make friends, learn new things, and have fun. They are also very supportive in my study plans and adventurous soul. Words cannot enough to describe how happy and grateful I am to be living my au pair experience with the Goolsby family. They're definitely everything that you look for in a host family.
My favorite memory with my host family
My favorite memory with my host family is our first trip together. We went to St. John's in the Virgin Islands. Never in my life I would have thought that I will see a place so beautiful and dreamy. We visited many places, beaches, and ate the most delicious Caribbean food ever. One of the memories that I will always have with me will be my host mom Marci. She encouraging me to go snorkeling even though I am not really a good swimmer. She held my hand the entire time and swam with me so I could experience one of the best sights of my life under water. I saw fish, a giant turtle, some sharks, and sting rays, all thanks to Marci pushing me though the water and holding my hand! I am sure that I will never forget this and how happy I was that day.
My favorite thing abut the Au Pair Program
Of course I love this program for the opportunities that it gives you. From the living abroad, to being immerse in a different culture, or to being able to study what you love in very important educational institutions. However, what I can highlight from this program is the connection that you can create with your host family and new friends (from all around the world) that can manage to last forever.