San Diego / Orange County Au Pairs Go Whale Watching!
LC: Amanda from California

On a beautiful Southern California winter day, our San Diego / Orange County Au Pairs, from 6 different countries, had an exciting adventure Whale watching on a 50 ft Catamaran boat!
Watching the annual migration of whales from Alaska to the warm waters of Mexico was a breathtaking. We saw three grey whale mating, two playful dolphins, and harbor seals. Our group even got to see a Fin whale – the second largest animal in the world!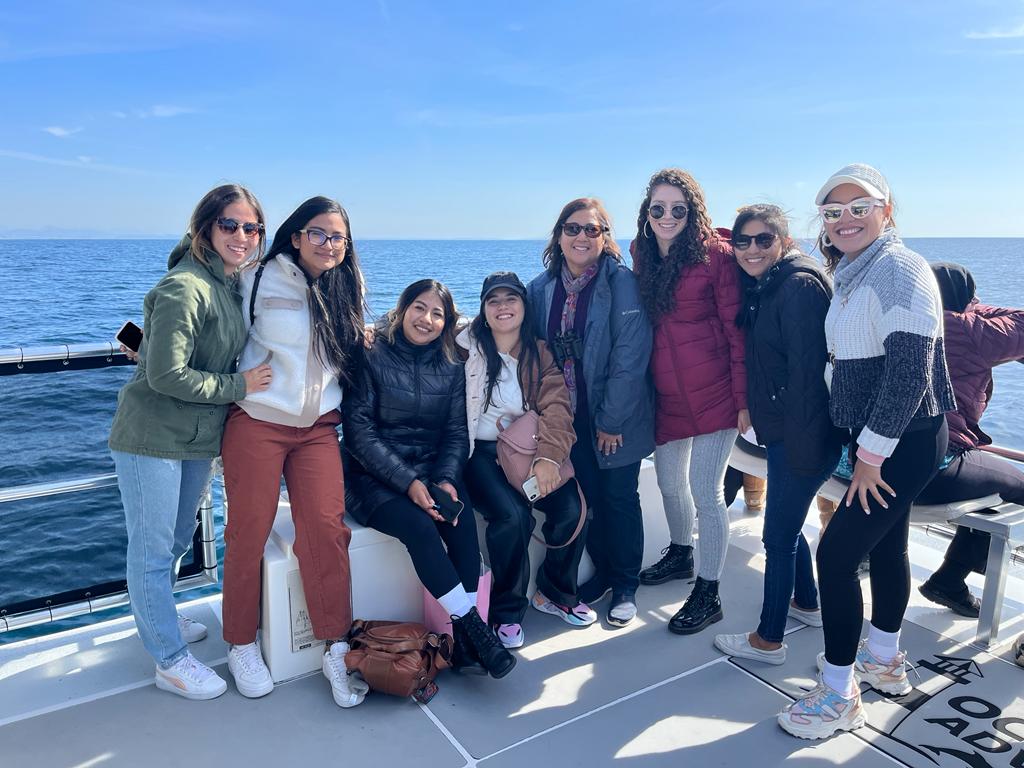 "
Our first monthly meeting in person, it was absolutely amazing! We went on a boat to watch whales. We were lucky enough to watch three grey whales swimming close to us and a dolphin. This trip on the boat was the perfect scenario to be present, to feel the wind in our faces and to enjoy the beautiful day! We spent time with the rest of the au pairs, for the first time, we laughed together and we also planned new adventures for the future.
"