Having an au pair as part of the family!
We have loved having our au pairs as part of our family. Logistically, they have made our lives so much easier. In a normal week, we know the kids will be taken care of, have lots of fun, and learn more than we could teach them. When the unexpected happens, as it always does, our au pairs have been there to catch the dropping balls.
Throughout the COVID-19 pandemic, our au pairs have adapted and overcome. They have helped the kids through Zoom-kindergarten, quarantines, and endless days of family isolation.  They have truly been part of the family, eating meals, laughing, and teaming up with us to help raise our kids.
We have become partners in learning, whether it is English or Spanish, the US or Bolivia, learning from home or going to school.  We could not imagine life without them and hope to continue hosting for many years to come.
– The Michaud-Villard Family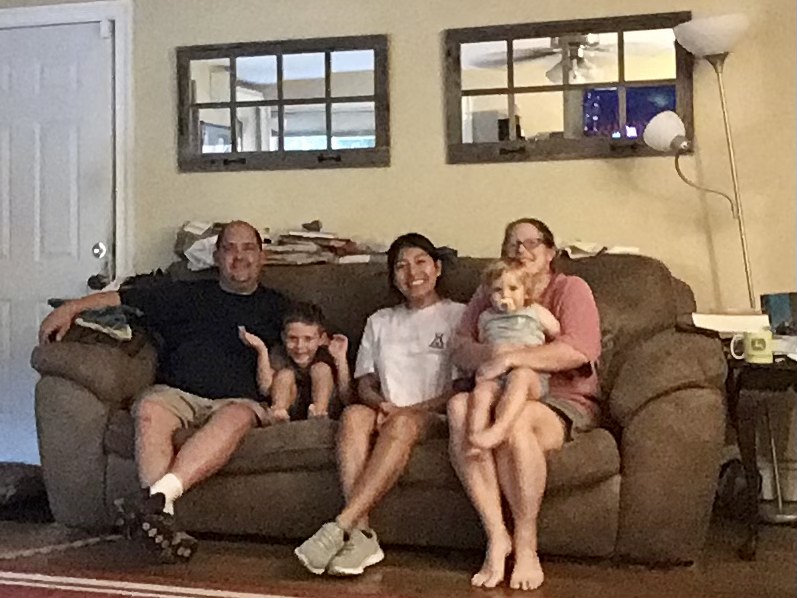 The whole family relaxing at home!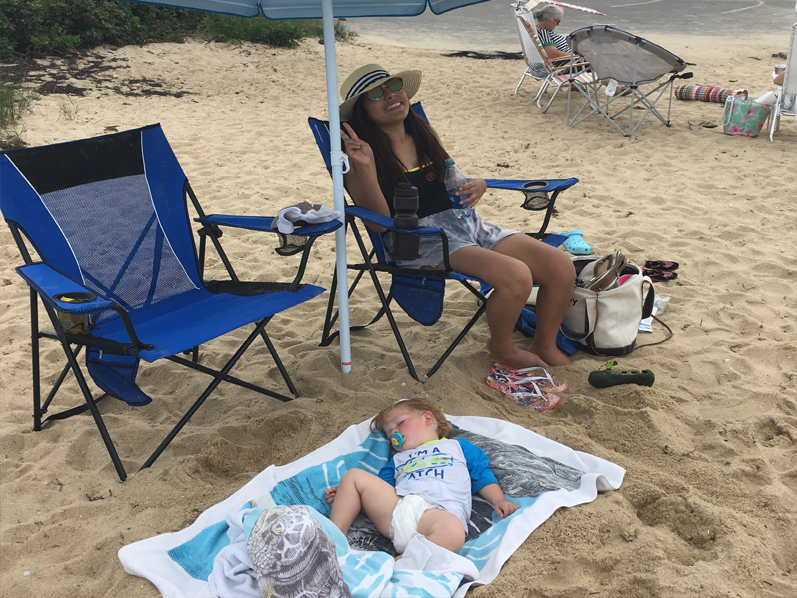 Hope taking a nap at the beach while Maria Laura relaxes in the shade underneath the umbrella!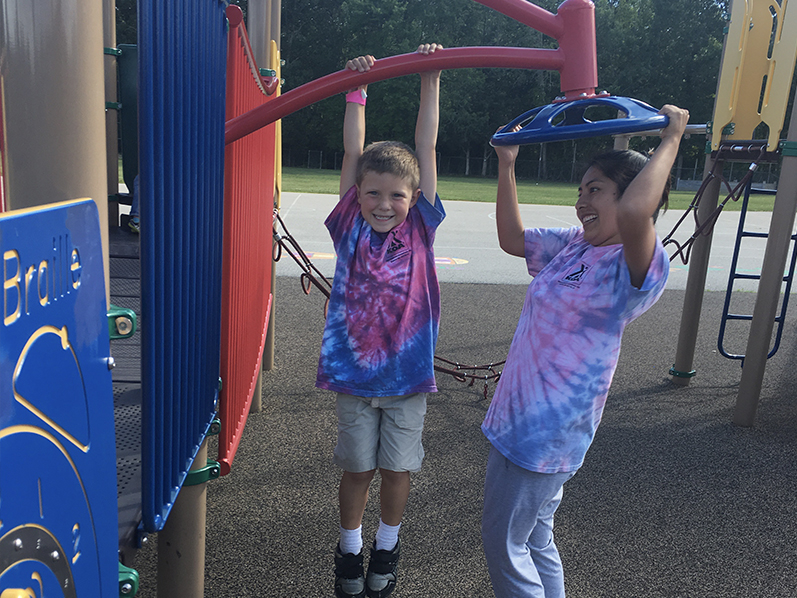 Jonathan and Maria Laura playing on the playground right after Maria Laura arrived in their home.