How can an Au Pair benefit your family?
Hosting an au pair is a cost effective childcare solution. Unlike hiring a nanny or attending daycare, having an au pair provides you with a set number of childcare hours each week. Au pair offers an experience that you won't receive from regular childcare because it includes a rewarding cultural exchange experience. Your family will be exposed to a different culture, traditions, and language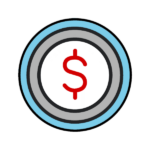 For a weekly cost of approximately $372, families can make a consistent schedule for the au pair to work. Au Pairs provide childcare up to 45 hours of childcare per week based on their family's needs.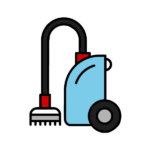 Assist with household chores
Help with childcare chores around the house, such as: preparing meals, grocery shopping, doing the child(ren) laundry, helping pick up after the child(ren), driving to activities, ect.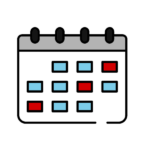 Childcare that fits your schedule
Live-in childcare that is flexible around your family's needs. Families can schedule their au pair, up to 45 hours a week, based on when they need their childcare help.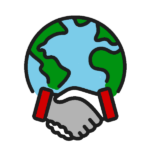 Having an au pair in your home allows your family to take part in a rewarding cultural exchange and gives you exposure to different languages and traditions.

Agent Au Pair infuses Renzulli teaching methods into our program to elevate its learning benefits. Renzulli has helped millions of children to develop advanced learning skills and higher academic performance. The unique training in Renzulli methods provides our au pairs with valuable career skills no other au pair program can offer! As a member of Agent Au Pair, host families, au pairs and their families back home will receive access to the Renzulli Learning Home Edition. Renzulli Learning provides unparalleled educational benefits to our host children and their families, as well as valuable career skills for our au pairs.

Exclusive Partner of AuPair.com
As the exclusive US partner for AuPair.com, the leading resource for connecting au pairs and host families across the globe, we offer a large pool of high-quality au pairs and  an online matching and application systems. Once you complete your basic application information, it becomes your profile which allows you to view au pairs without any payment or documents completed.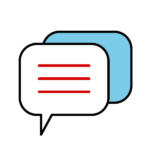 Support from Agent Au Pair
Our team gets to know your family's needs and criteria to help find an au pair that fits your family. At Agent Au Pair, we provide continuous support from the application process, and continue to support you through your time as a host family. You can always find the support you through our network of Local Coordinator.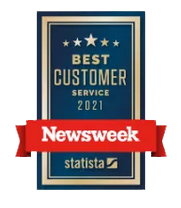 Newsweek named Agent Au Pair America's Best Customer Service 2021 in the category of Nanny and Au Pair Agencies!
Read the Article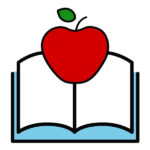 Au Pair Training School provides Au Pairs with important information, including a review of child development, and hence is very important to set Au Pair's up for success during their time in the US.
Au Pairs will attend Au Pair School virtually, from your home. You and your Au Pair will receive an email with the exact training dates and times prior to your Au Pair's arrival in the US.
Our staff works closely with our host families to ensure they find the right au pair to meet their needs. We are available throughout the matching process to answer questions and help you with the process.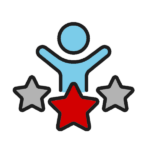 All of our au pairs have at least 500 hours of childcare experience and go through a rigorous screening process, background check, and interview to become an au pair. When our au pairs arrive in the country, they attend our Au Pair Training School , where they review child development training and child safety training prior to arriving to your home. This gives our families the peace of mind that their au pairs are well-qualified to care for their children.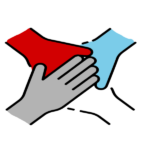 Our experienced staff who is dedicated to matching you with the right au pair from a childcare perspective as well as a personality fit for your family.
Become a Host Family
Are you ready to start your application? Click the button to apply today!