Why Choose Agent Au Pair?

The Renzulli Difference
Agent Au Pair infuses Renzulli teaching methods into our program to elevate its learning benefits. Renzulli has helped millions of children to develop advanced learning skills and higher academic performance. The unique training in Renzulli methods provides our au pairs with valuable career skills no other au pair program can offer! As a member of Agent Au Pair, host families, au pairs and their families back home will receive access to the Renzulli Learning Home Edition. Renzulli Learning provides unparalleled educational benefits to our host children and their families, as well as valuable career skills for our au pairs.

Exclusive Partner of AuPair.com

As the exclusive US partner for AuPair.com, the leading resource for connecting au pairs and host families across the globe, we offer a large pool of high-quality au pairs and  an online matching and application systems. Once you complete your basic application information, it becomes your profile which allows you to view au pairs without any payment or documents completed.
All of our au pairs have at least 500 hours of childcare experience and go through a rigorous screening process, background check, and interview to become an au pair.
Our staff works closely with our host families to ensure they find the right au pair to meet their needs. We are available throughout the matching process to answer questions and help you with the process.
Au Pair Training School provides Au Pairs with important information, including a review of child development, and hence is very important to set Au Pair's up for success during their time in the US.
Au Pairs will attend Au Pair School virtually, from your home. You and your Au Pair will receive an email with the exact training dates and times prior to your Au Pair's arrival in the US.
We have an experienced team of Local Coordinators in the field who are committed to your au pair and family throughout the year. Our Reps are available to support our host families and au pairs once au pairs are placed with their host families. We strive to provide superior customer service and help you every step of the way. It is important to us that we find the right au pair for your family that fits your needs and criteria.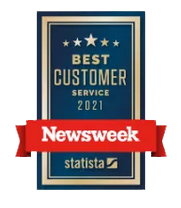 Newsweek named Agent Au Pair America's Best Customer Service 2021 in the category of Nanny and Au Pair Agencies!
Read the Article
Our experienced staff who is dedicated to matching you with the right au pair from a childcare perspective as well as a personality fit for your family.