Planning the Perfect Arrival
"I am thrilled to be a preferred travel partner of Agent Au Pair. I love the family friendly atmosphere and so honored to be working with this amazing organization! Franzi and I work ever so closely together to ensure the au pairs have a seamless Journey to the USA!"
My process begins with searching for the best possible flights for incoming and departing au pairs to make sure they are traveling safely and on the most direct flights available to them. I spend a generous amount of time on each au pair to be sure all my criteria is met whether it be a significant amount of layover time to ensure they don't miss their connecting flight to researching decent departure and arrival times (Which often depends on the country they are travelling to/from.) In addition I spend time on researching the destination restrictions according to CDC guidelines.  Making Travel arrangements during this global pandemic has been challenging however I always try my best to find flights with the least possible disruptions so the au pairs can enjoy their experience and be excited about traveling to the US to meet their new host families or returning home to be reunited with their loved ones."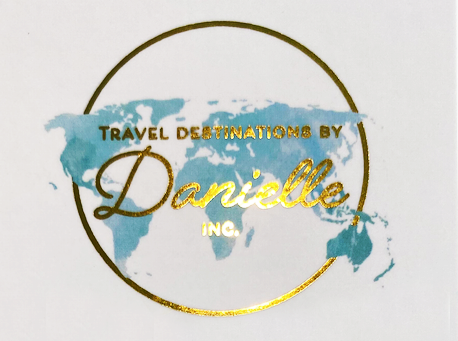 Stress Less 

and

 Let Me Do All the Work!

 
Everyone deserves the perfect vacation. But it can be stressful to plan one on your own. Anything from a romantic weekend in Vermont, to a weeklong family vacation in the Caribbean, or perhaps an adventure in Thailand, all of the planning and research can get overwhelming. 
Luckily, I know I can help. I am Danielle Duby Llamas, CEO & Owner of Travel Destinations by Danielle.  
With over 20 years of experience in Corporate and Leisure Travel and a degree in Business Administration and Travel and Tourism, I know what people want when it's time to get away and stress isn't it!  I pride myself in the the attention to detail that I spend time on so my clients can just enjoy their trip and let me do all the work.
Let me handle all aspects of bookings from air to car or boat to rail in whatever location travel is calling you. Not sure where that is yet? No problem! I'll do research on where to go, where to stay and what to do- WORLDWIDE. I do the work and you have the fun!
Best of all, I have access to an array of travel resources that will help me find the greatest deal for you! 
Contact me when your ready to schedule a no cost consultation!
"The only trip you will regret is the one you didn't take!" ❤