2021 Au Pair of the Year: Meet Zuzanna!

What makes your relationship successful?
Our au pair, Zuzanna, has become a beloved member of our family. Our daughters absolutely adore her and she's integrated not only with us but with everyone else in our extended family and community seamlessly. I think the key reason our relationship is so successful is because we are both incredibly open to constant communication. Whether it's discussing meals for girls or an activity idea she'd like to run by me, or even just text updates about grocery store items we need, we're constantly checking in with one another and making sure we're on the same page. Zuzanna is understanding, compassionate and a joy to be around. She's open to feedback and plays an active role in creating activities for our girls. She's truly become an invaluable member of our parenting team, or in these days, our 'quaranteam'. When we signed up for this program, no one could have predicted the incredible uncertainty 2020 would bring and it truly feels like she was meant to be with us on this journey. She's adjusted so well and taken everything in stride and proven to be such a critical part of our family.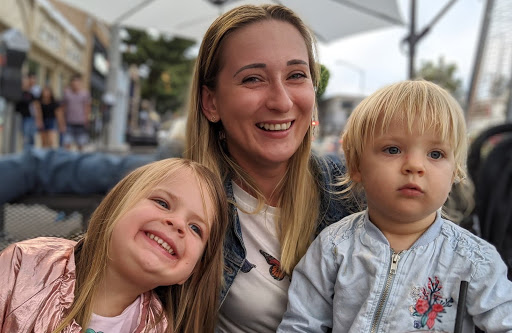 How does your au pair contribute to your family dynamics in the household?
We initially wanted to hire an au pair because we wanted our children's caregiver to become a member of our family. Zuzanna has become just that and so much more. She is an incredible support for us, especially during the difficulty of navigating such uncertain times throughout 2020. She adds youthfulness and fun, having impromptu dance parties with our girls or spur-of-the-moment baking sessions to keep them entertained and happy. She definitely makes the home environment a beloved safe space for our girls. They are always asking for her and on weekends when she has time for herself, they eagerly await her return. Sometimes, though we may be the parents, it's definitely Zuzanna who is the fan favorite at our house by a long shot. 🙂 She's created an indelible mark on our family dynamics with her lighthearted sense of humor, kind demeanor and delicious baking skills that we are all delighted to be around.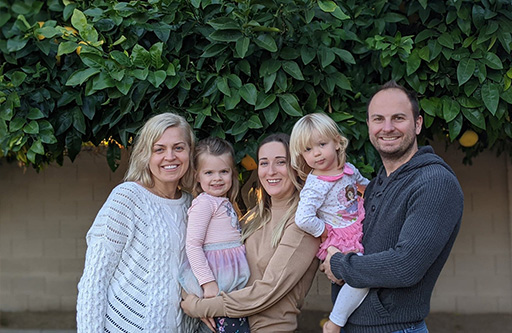 How do you and your au pair engage in cultural exchange?
Though we're both Polish and come from similar backgrounds, we've done our best to give Zuzanna the quintessential American experience. Due to COVID restrictions throughout the state, we unfortunately have not been able to travel with Zuzanna as much as we'd hoped, but we've tried our best to show her America through our lens. I think it was most visible during our move from California to Arizona at the very beginning of her time with us. We road tripped for safety reasons and it ended up being the perfect time to show her an example of an American landscape up close. We stopped in Los Angeles and snapped quick pictures in Hollywood, dipped our toes in the Pacific Ocean while taking in jaw-dropping sights of the California coast. She was in awe of the unique landscape and the natural beauty that she admitted had no idea existed. We showed her San Francisco, San Jose and countless beaches along the miles and miles of natural beauty that the state has to offer. Of course, a pit stop along the way warranted another classic American pastime, getting burgers at In n Out. Once we arrived in Arizona, we wanted to share the beauty of the Grand Canyon state with her by showing her the stunning natural wonder from above. My husband is a private pilot and was able to take Zuzanna on an airplane tour of the Grand Canyon from a vantage point she would not have otherwise been able to experience. Of course, the nuance of engaging in cultural exchange happens on a day-to-day basis as well. Shopping in American stores, explaining the U.S. produce/product equivalent for a Polish recipe she'd love to make here, navigating street signs, explaining American sayings and traditions, and taking part in American holidays like 4th of July and Thanksgiving and explaining the historical background of each — are all things we engage in with Zuzanna. This was certainly a unique year to be here in the U.S. as a foreigner and we've tried to help Zuzanna understand all the things that have been happening and their impacts.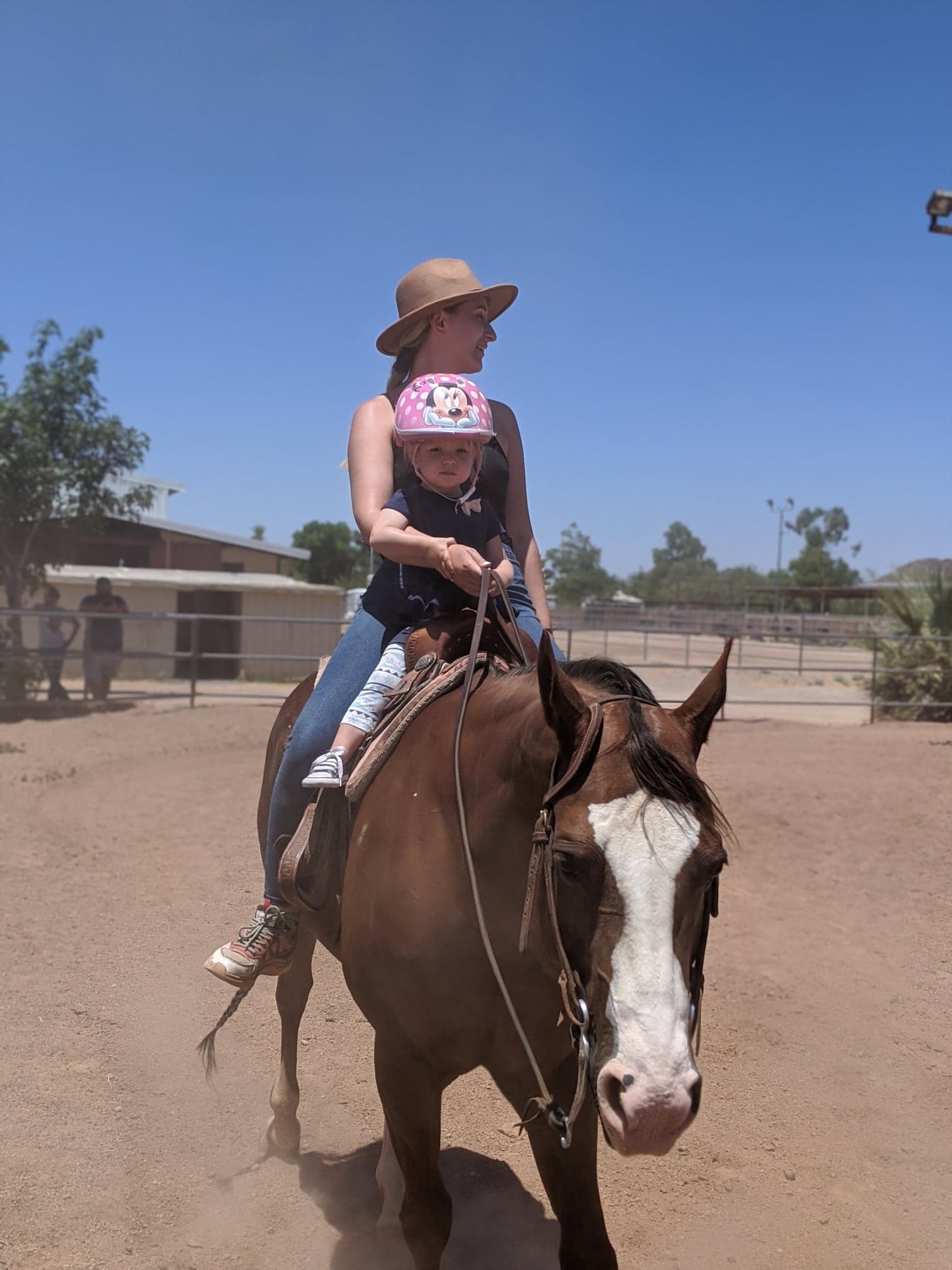 What values does your au pair add to in your family?
She brings honesty, authenticity, and caring for others. She speaks to our children in a way that they adore, never talking down to them but simply getting on their level and helping them understand the reasons behind decisions that have been made. She's instilled a sense of hard work and honesty into our girls by encouraging them to alway speak the truth and to work toward achieving their goals. She has brought her love for animals to our children's lives as well by finding and recommending a horse stable where the girls could take their first riding lessons. She even taught our older daughter how to swim and our younger one how to ride her bike! Her impact on our family is truly invaluable. These are all things, that without Zuzanna, we would not be able to accomplish and we're so grateful to her. She is calm and even-tempered and knows just how to get our girls to cooperate with minimal (if any!) tears. She has spent the past 9 months interacting with our children on pretty much a daily basis and still has the same energy and enthusiasm she had on day one. She is a hard worker who is appreciating every second of her American experience and the pleasure to have her in our home is all ours. We're grateful for Zuzanna and the positive effects she's brought to our family.