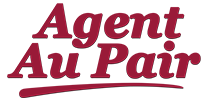 As you may know, the Trump Administration extended through March 31, 2021 the Presidential proclamations 10014 and 10052, which suspend several immigrant and nonimmigrant visas, including a number of J-1 programs as stated here.
President-elect Joe Biden has promised to undo many of Trump's actions but it is unclear how quickly and even to what extent. –U.S.News
The preliminary injunction against proclamation 10052 granted in early October should still be applicable, as should the national interest exceptions. We understand that some U.S. consulates are misinterpreting the extension and The Alliance for International Exchange is working with the U.S. Department of State to correct the problem.
National Interest Exception
Host families who believe they may qualify for the national interest exceptions should prepare a letter to apply for the exception. Please contact [email protected] for sample letters from Agent Au Pair host families.
Injunction Against Proclamation 10052
In response to the injunction against proclamation 10052, Au pairs need to advise the consular at their visa appointments that J-1 visa applicants sponsored by Agent Au Pair are covered by the National Association of Manufacturers v. Department of Homeland Security (NAM) court order and are no longer subject to PP 10052's entry restrictions. This letter demonstrates that Agent Au Pair is a member of the U.S. Chamber of Commerce. Au pairs should bring a copy of this letter with them to their embassy appointment. Please contact [email protected] for our U.S Chamber of Commerce letter.
Embassy Services
Embassies have started a phased resumption of routine visa services and it is recommended that you continue to interview and match so that au pairs can proceed to schedule their embassy appointment and move forward with the next steps. Although the process has been slower than usual, we have been able to schedule visa appointments, grant approvals and plan arrivals throughout the current bans.
Agent Au Pair Commitment
As a team, Agent Au pair is committed to stand with The Alliance for International Exchange and The U.S. Chamber of Commerce to advocate for the J-1 au pair program. We promise to provide you with continued support and work with you to have a successful au pair program. These have been trying times for everyone and we are all in this together.