Become a Local Coordinator
The Local Coordinator Network
Our Local Coordinator Network is a diverse, collaborative group of individuals from various professional backgrounds all across the United States.
Each Local Coordinator is a global expert who represents Agent Au Pair and cultural exchange in their community while working part-time from home as an independent contractor and supplementing their income.
The Local Coordinator Position
Local Coordinators support host families and international exchange visitors (J-1 Au Pairs) during their 12-month program year together.
They are responsible to ensure the well-being of the exchange visitor as trusted mentors and provide top-notch client services to their host families while upholding program rules and regulations. 
Meet Our Local Coordinator

Read about some of our most successful Local Coordinators and their stories. Can you see yourself as a Local Coordinator in the future? Keep reading to see if this is a good fit for you.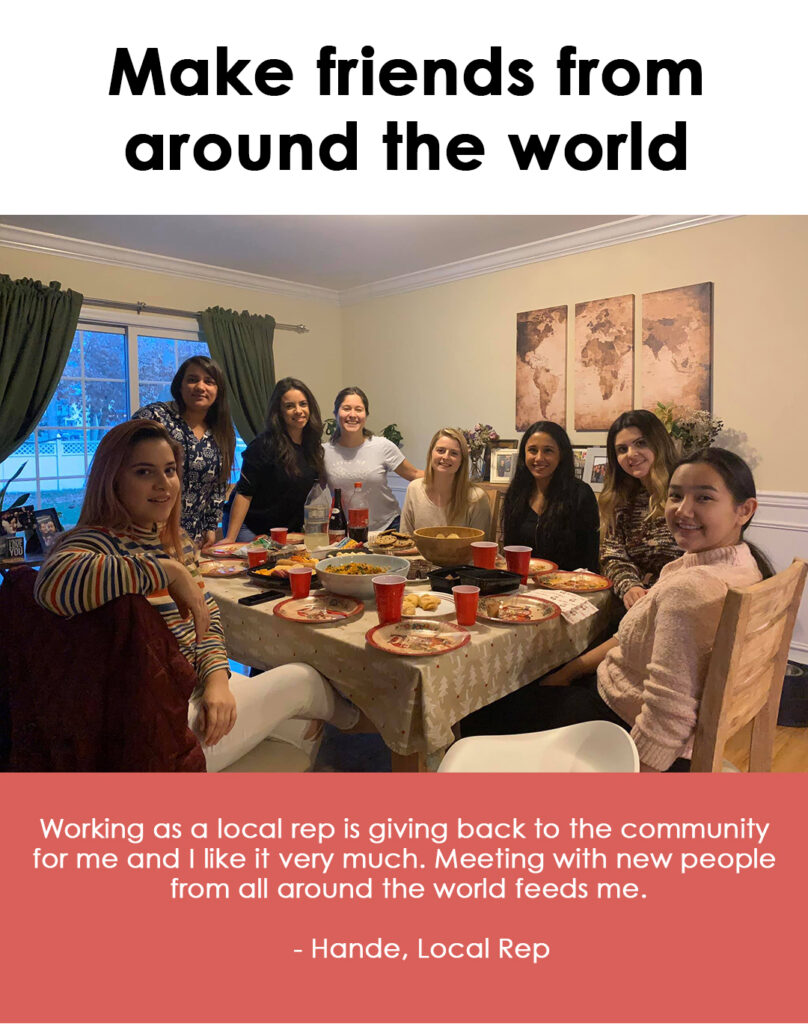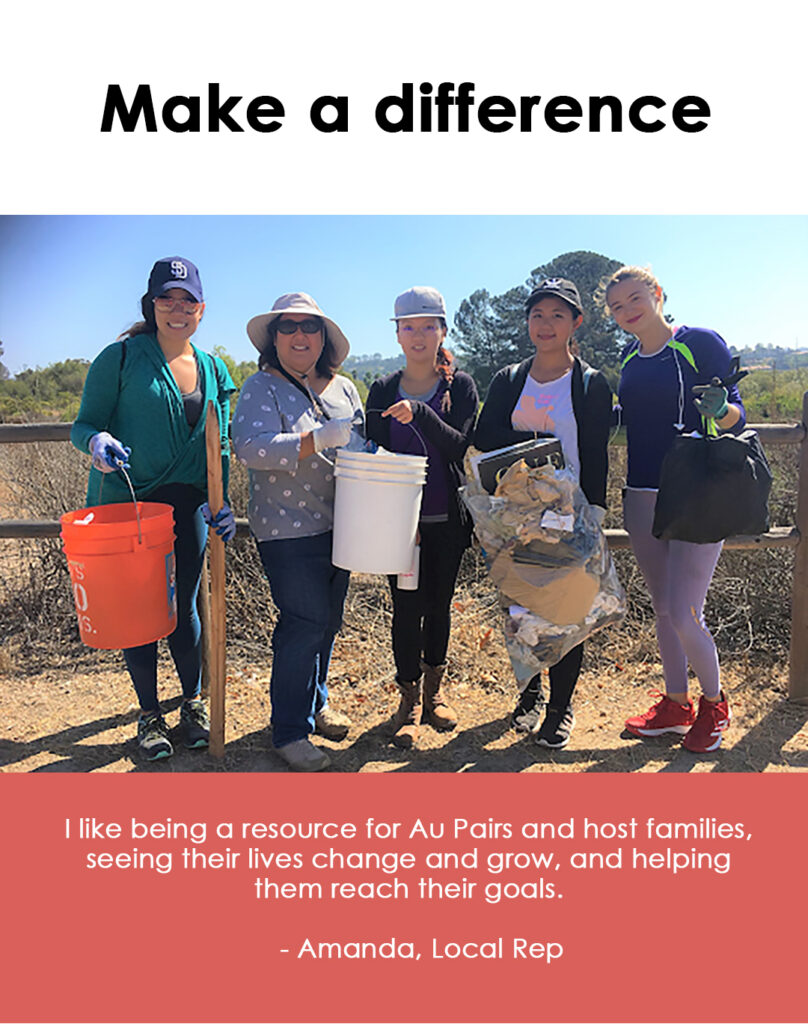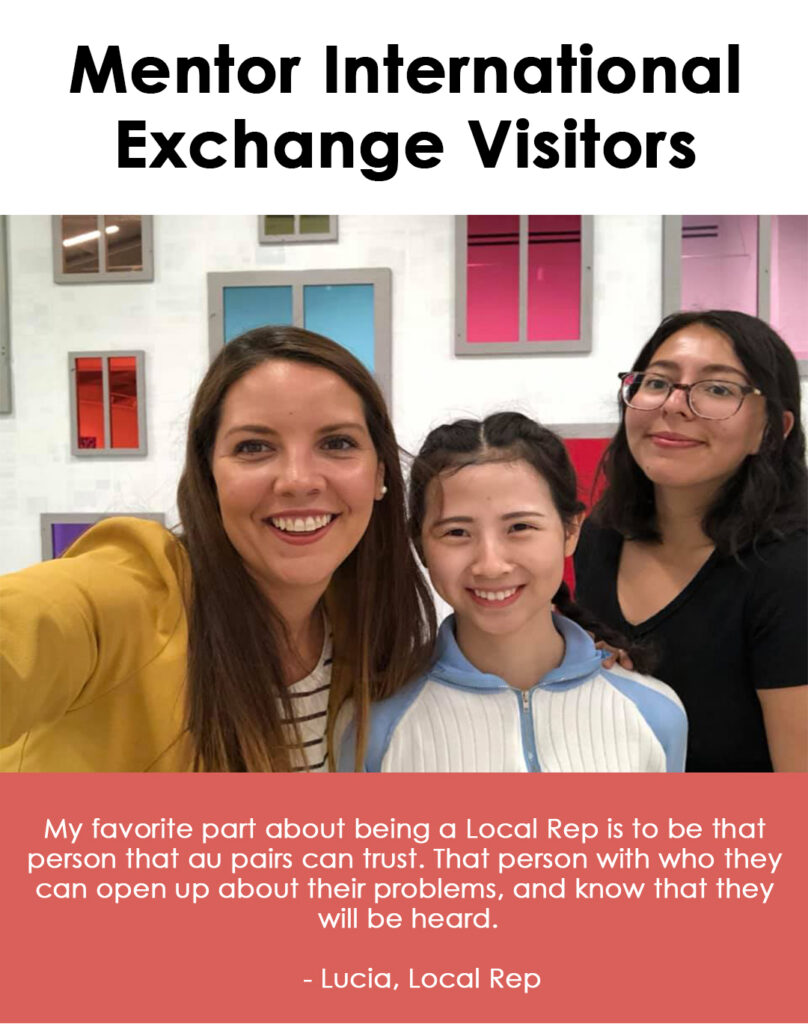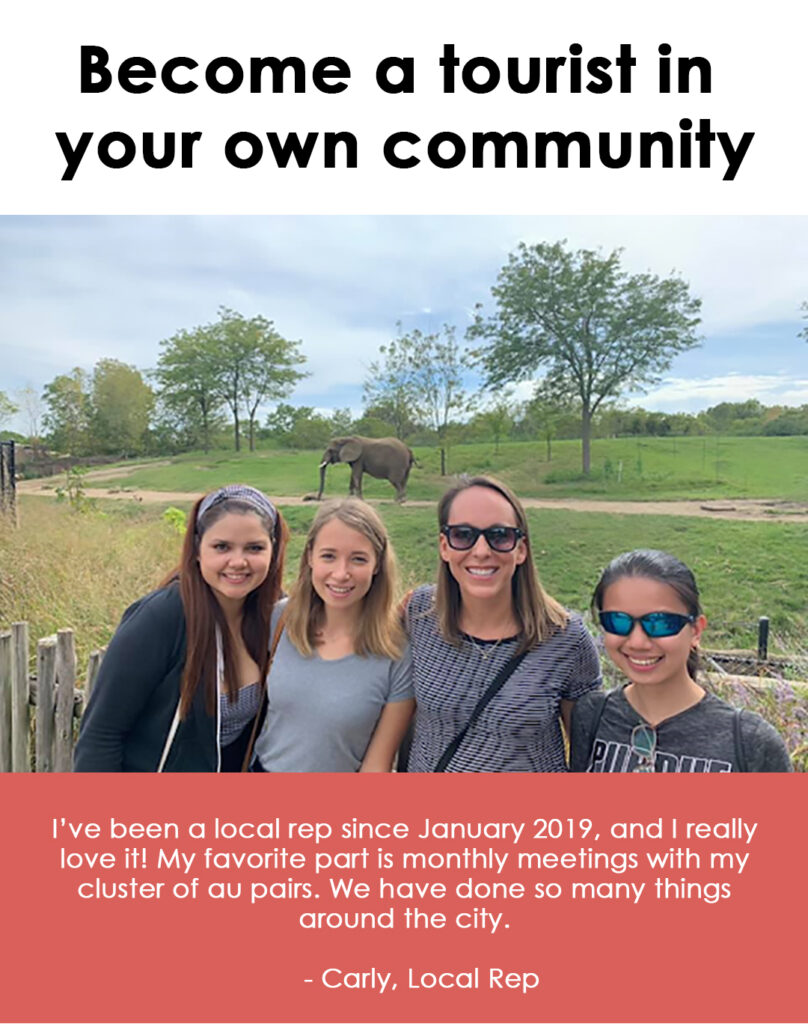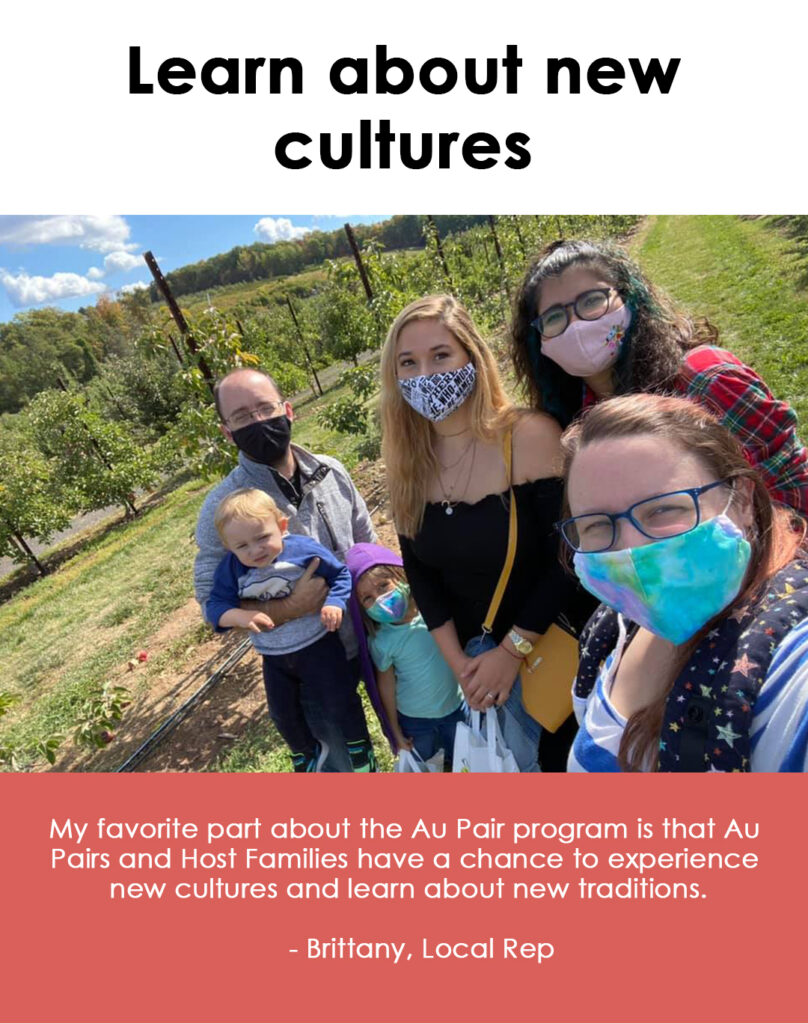 Local Coordinator Responsibilities >
Local Coordinator Responsibilities
Promote philosophies in the Department of State Au Pair Exchange Program Brochure
Uphold the Department of State Au Pair Regulations 
Interview and screen all host family members in their home environment at least four (4) weeks prior to exchange visitor arrival (for new host families)
Collect and review the host's Household Guide prior to exchange visitor arrival for each new placement 
Video call with exchange visitors within 48 hours of arrival to ensure their safe arrival and well-being 
Facilitate the agency's orientation process with all host family members and the exchange visitor within the first two weeks of arrival
Conduct fun, engaging monthly meetings with exchange visitors and monitor attendance
Collaborate with the Local Coordinator Network to facilitate new connections among exchange visitors
Maintain monthly two-way communication with hosts and answer common questions
Submit a monthly report for each placement between the1st-15th of each month
Serve as the main point person for hosts and exchange visitors throughout their program year
Follow our proven conflict resolution process and serve as a neutral, third-party support 
Document factual information from both parties upon initial complaint from the host or exchange visitor
Facilitate mediation between the exchange visitor and their host if requested by management in response to placement issues
Promote agency programs within personal networks and community groups
The Ideal Candidate >
Benefits of the Position >
Steps to Become a Local Coordinator >
Compensation Structure >
Open Positions >
About the Au Pair Program >
If you need assistance with your application, please email [email protected], subject: Local Rep Application (your city,state). Please attach your resume and cover letter to the email.