Positive Parenting Class
Want to learn how to discipline children without yelling, punishing, nagging, shaming or spanking? Take in this 75-minute video and gain a deeper understanding of your personal parenting triggers as well as how to manage them.
Get Kids to Listen the Right Way
An exclusive FREE class from nationally recognized parenting coach, Amy McCready. In this 60-minute online class, you'll learn:
How to get kids to listen without nagging, yelling or losing control
How your personality sparks arguments and misbehavior
How to fill your child's attention and power buckets positively
Amy's proven 5-step process to implementing consequences
Get Kids to Listen the Right Way
Positive Parenting Solutions Blog
Get all of the best parenting tips from parenting coach and founder of Positive Parenting Solutions, Amy McCready.

Parenting Videos with the CDC
Here you'll find videos of the positive parenting skills. For each topic, there are two types of videos. 
Feature Video of Real-life Parenting Challenges
"How-To" Video of Expert Tips and Ideas
Building Blocks – Creating Structure
Three key ingredients to building structure in the home: Consistency; Predictability; Follow-through. What are these and how can you use them in your family?
Building Blocks | Creating Structure | Essentials – CDC
Agent Au Pair Pinterest – Creating Structure
We recommend that hosts and au pairs collaborate to make customized routine charts and schedules for interactive use with the children. Check out these ideas to help you get started.
Agent Au Pair Pinterest Board- Structure & Schedules
Active Listening
Active listening is a good way to improve your communication with your child. It lets your child know you are interested in what she has to say. … give your full attention to your child. make eye contact and stop other things you are doing.
Active Listening | Communicating | Essentials – CDC
Steps for Giving Directions
Giving good directions takes practice. Here are a few things to keep in mind. 
Steps for Giving Directions – Parenting – CDC
Why are consequences important?
From time to time, your child is going to do things you don't like. … The consequence, or what happens right after your child's behaviors, makes the behavior more or less likely to happen again. Consequences can be both positive and negative.
Why are Consequences Important? – Parenting – CDC
Using Time Out
Attention can be both positive and negative. You can improve your child's behavior by how you give attention.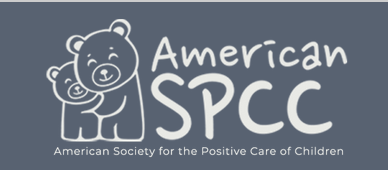 American SPCC

American SPCC provides educational resources for parents and caregivers related to all aspects of positive child care.
Free Early Childhood Courses
Experience free courses, resources, and community discussions designed to give you the skills and education you need in your work with children. Everything on the Cox Campus is free thanks to generous partners that share our vision of ensuring literacy for every child.
Cox Campus Community
Explore a range of topics around building language and literacy skills in young children.