Featured Au Pair
Maddy, from the United Kingdom, is 21 years old. Prior to becoming an au pair in Kansas, she spent two years interning at a kindergarten, working with a variety of children between the ages of 3 months and 5 years.
She also has experience teaching at an after school program of 20 children, ages between 6 years to 11 years. Her interests include cheerleading, reading, writing, and exercising.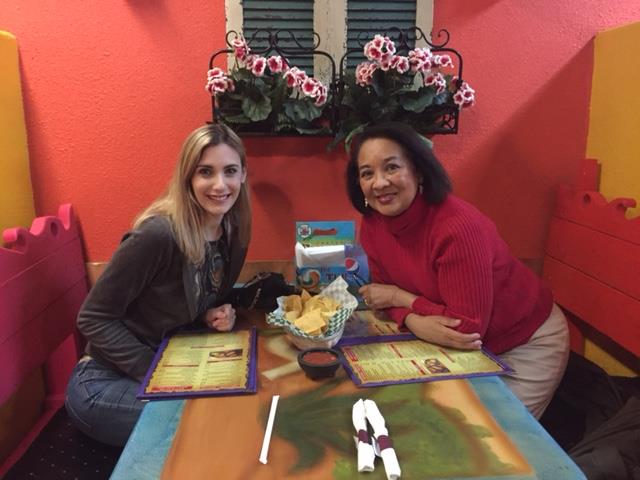 Featured Local Representative
Liz is our Local Representative in Kansas. She has lived overseas in France, Haiti, Mauritania, and other countries. She has also served as a translator, mediator, and teacher for foreign families, students and scholars in addition to coordinating public health program for urban communities and developing scientific fieldwork overseas. Languages spoken include English, Haitian Creole, French and Spanish.
What is your favorite thing about being a local representative so far?
I have a lot of positive things to say. But my favorite thing about being a local representative is the human contact, the opportunity to build a relationship with both the Host Family and the Au Pair.
Why would you recommend this experience to others?
Again, this is such a palpable human experience. I would recommend it because it gives you the opportunity as a local Representative, to meet other people, learn, give support, accompany and contribute to make the au pair/ child care/cultural experience successful for all of us, Host Family, Au Pair, Local Rep. And this is so flexible!