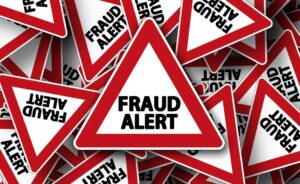 There are individuals and organizations who are not interested in cultural exchange or hosting an au pair, instead they are looking to take advantage of potential host families and au pairs for their own financial gain. Their objectives are to gain the trust of the au pair program and then request money at the first available opportunity.
Our partner, AuPair.com, has compiled an extensive list of some common scams targeting both host families in the US and au pair candidates throughout the world.
A few key warning signs to watch out for:
Au pairs or potential host families who are trying to enter the program outside of an approved au pair agency. Every au pair and host family in the United States must be apart of the au pair program and work with a State Department approved agency, like Agent Au Pair, in order to receive a legal J-1 Visa. Without the J-1 Visa process and government approved agency, au pairs or host families are not working legally in the United States.
Requests or demands from the au pair or host family is not permitted by law. Examples of demands are living outside of the family's home, or anything outside of the au pair program, like substantially higher wages. Legal potential host families and au pairs understand the program requirements and will not make unreasonable demands or requests.
Requests of international money transfer to start or continue the application process is a potential scam. We recommend that neither host families or au pairs give out bank details or send money through wire transfer.
Contact from an au pair or host family through a website other then Agent Au Pair or AuPair.com. Au pairs or host families who connect initially though social media, like Facebook, are a potential scam. All contact between legitimate host families and au pair candidates will be initiated through Agent Au Pair and AuPair.com.
If you are unsure of any contact you have received from someone claiming to be from Agent Au Pair, please get in touch with us!