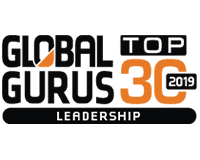 DR. JOSEPH RENZULLI RANKED AMONG THE WORLD'S TOP 30 EDUCATIONAL PROFESSIONALS FOR 2019
We are thrilled to announce that Renzulli Learning's founder, Dr. Joseph Renzulli, is listed as #12 among this year's Global Gurus Top 30 Education Professionals in the world! We are so proud to see Joe's work honored among names such as Khan, Marzano, and Sir Ken Robinson!
Agent Au Pair infuses Renzulli teaching methods into our program to elevate its learning benefits. Renzulli has helped millions of children
to develop advanced learning skills and higher academic performance. The unique training in Renzulli methods provides our au pairs with valuable career skills no other au pair program can offer! As a member of Agent Au Pair, host families, au pairs, and their families back home will receive access to Renzulli Learning.