My First 3 Months as an Au Pair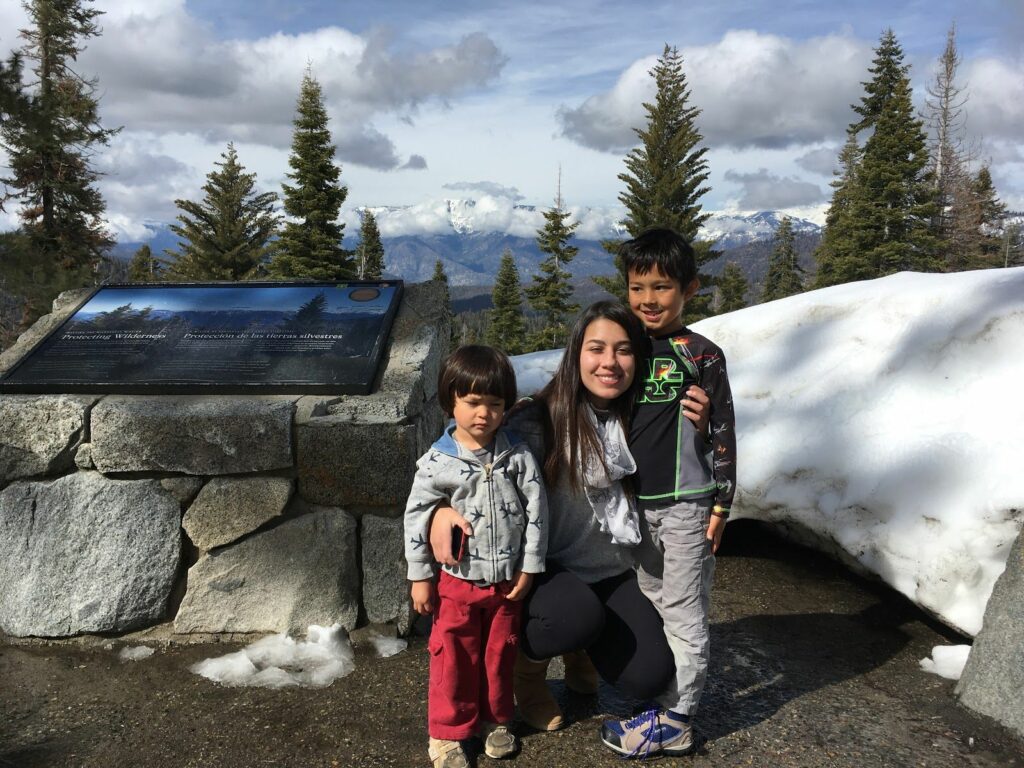 I am a Paraguayan Au Pair living with an incredibly loving family in California. I have been here for three months, and I had no time to experience the scared Cultural Shock. Since the day I arrived, my host family welcomed me and made me feel like one of them! I can describe my family as a machine that works really hard to live a happy life while bringing up two energetic boys from which we expect to awake the willingness to create a better world.
I have learned a lot up until now, because no one day looks like the other. My days are always different, full of adventures and new games to play! Theo, the oldest host child, is in the picture below where he is proudly showing his creation, the Tyrannosaur Rex, an idea that we got from using Renzulli Learning. Theo loves science and he also enjoys arts & crafts. He and his brother Elliott are imaginative, intelligent and playful. They also challenge me in different ways, so I think I am growing in terms of maturity and responsibility, as well as shaping my personality. My host parents have also taught me how empathy can change things for better and that there is nothing that cannot be solved if we talk to each other without lies.
During these few months as an Au Pair, I have already achieved more than I expected. I made new friends, I visited places I could never have imagined I would visit one day. I have been to San Diego, Hollywood, Downtown LA, Beverly Hills, Santa Barbara, Sequoia, amusement parks, zoos and interesting local museums. I did not know there was so much to see and feel in California. I did not choose to come to come to California; I just let life surprise me, and it really did. I feel satisfied with this adventure since it has already given me much more than what I thought! Being in contact with the ocean has no price, and snowboarding for the first time in a wonderful National Park with my host family was just amazing. I try to enjoy every single day, because I do not know if life will give me a second chance to do all of these things in the future.
My host family is doing their best to help me attend classes. I already had the chance to take some courses where I met new people from different cultures. In relation to this, the picture here is from my graduation day. I finished the Paraeducator Training, where everyone was invited. I invited my host family and they surprised me at the ceremony. They showed up with a bouquet of flowers, a letter from Theo, plus a big hug. This was unexpected! I never thought an American family could show me their affection in this way, making me feel at home again. It is definitely hard to live away from family and friends, but receiving this kind of affection cures everything and  makes me feel loved again.
The following pictures are the latest ones from our Spring Break at Sequoia. We all had so much fun and made so many good memories!