Au Pairs Invited to Volunteer at the World's Biggest Marathon!
The U.S. State Department has invited our au pairs to volunteer at the NYC Marathon, to be held this year on Sunday, November 3, 2019. This is a unique opportunity to experience the American value of volunteerism with the added thrill of watching and cheering 50,000 runners from 120 countries!
Au Pairs who live locally in New York and New Jersey are highly encouraged to volunteer. Au pairs who live semi-locally in the neighboring states of Connecticut, Pennsylvania, Maryland, Virginia, District of Columbia, and Massachusetts are encouraged to volunteer if able to do so. All other out-of-state au pairs are welcome to travel to NYC for this amazing opportunity!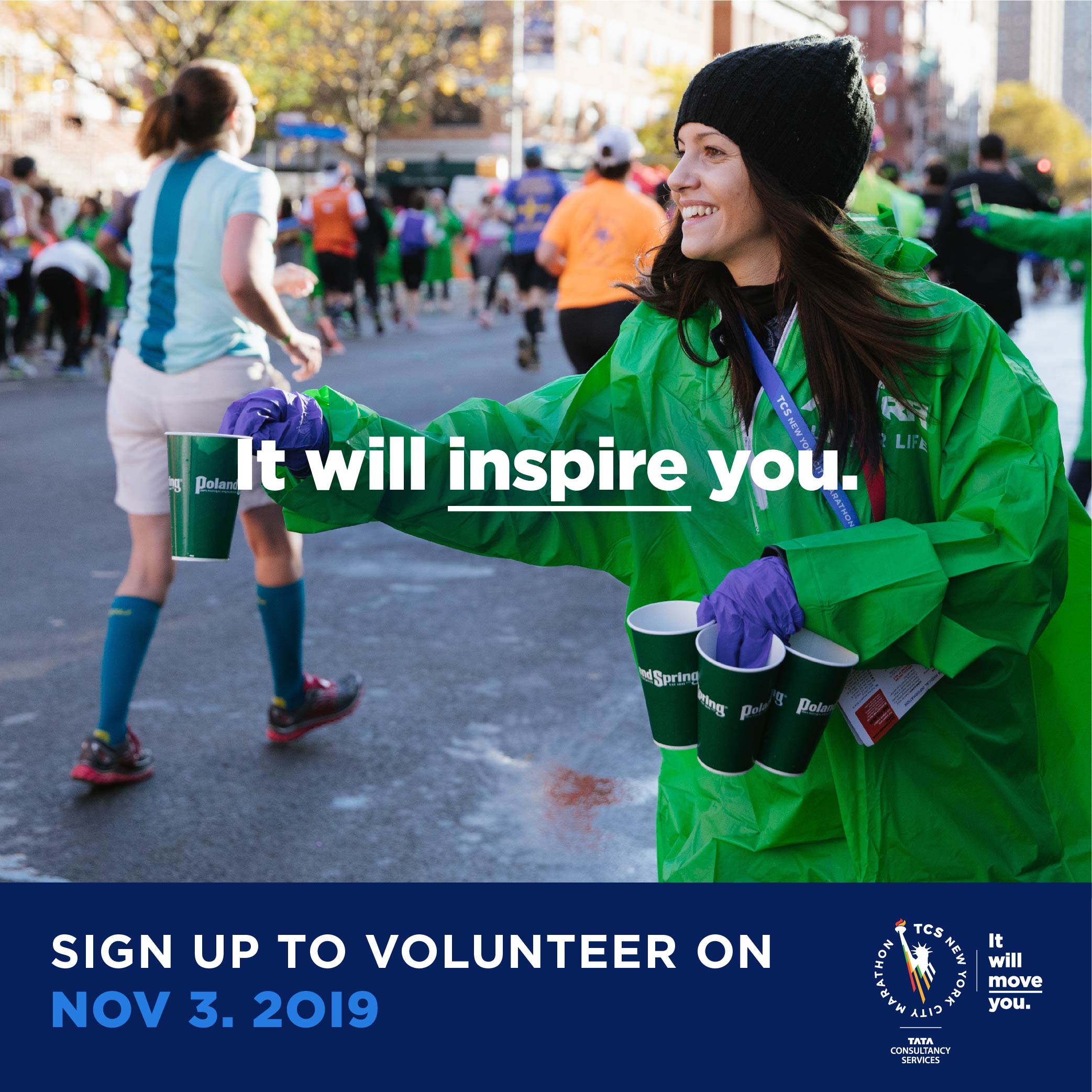 If you are interested, get approved vacation dates from your host family prior to registration.
This year we are excited to announce that the U.S. Department of State will have FOUR of its very own "fluid stations" where ALL the volunteers will be exchange visitors and State Department employees! You are invited to register as a volunteer! "Fluid station" volunteers assist with setup, distribute water and Gatorade to the runners, and cheer them on. Please note that volunteers must commit to the entire shift. All volunteers will receive a rain poncho to protect their clothing. No advance training is required.
The U.S. Department of State Exchange Visitor Program fluid stations are as follows. Au pairs may sign up for any station of their choosing. Updates on registered au pairs and their mile/shift will be posted on Agent Au Pair Connection to motivate more au pairs to register for the same mile/shift!
Registration is required and spots are filled on a first come, first served basis. Please note that later shifts in Manhattan tend the fill before the registration close date (September 30) so, sign up soon. Instructions are attached, make sure to select your group- Agent Au Pair!
Please note that due to the amount of volunteers who serve on race day (10,000)  they are unable to move volunteers or add a person's group name in after they are already registered. If you plan to participate, please start your registration process now. Instructions on how to volunteer are attached here. If you are visiting from out-of-town, be sure to request vacation days from your host before you register. Registration will continue until September 30.