Aina's Experience as an Au Pair
Aina, from the Catalonia region of Spain, became an au pair when she was 22. Aina's main goal was to achieve a deep connection to the English language and American culture. She was a teacher in Spain and loves to work with children. She found the Au Pair program the best opportunity to strengthen her English by being in everyday situations and learning about a new culture while caring for children.
She cared for two boys in the San Francisco East Bay. Both boys are very athletic, so a main responsibility was getting them to their sports activities after school. Aina blended so well with her host family, she went with them to their cabin to ski in Lake Tahoe, a resort area in northern California. Aina has been skiing in Spain since she was a child, so she was able to do it well with the family.
About her experience, she said, "What I enjoy the most is that I've been traveling a lot, enjoying all the places around the US." Several cities she traveled to are California's surfing capital, Santa Cruz. She has also visited the Napa Valley, Las Vegas, Los Angeles and New York.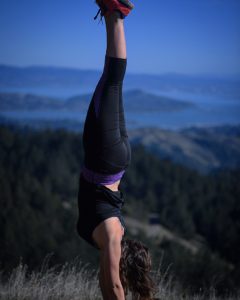 In her own words, here is how the Au Pair program has prepared her for her future. "I'm more patient now than before, since the boys ask and ask for things. My advice is to be relaxed and keep calm. Be patient with the boys and girls. Also, have communication with your hosts and explain what and how you feel in every moment!"