Au Pairs Visit New York City!
Orientation is a great way to connect with au pairs and make friends with peers who are starting the same journey as you! Au Pair Training School is packed with information, so au pairs get the most out of their orientation. After class, au pairs have the opportunity to make friends and explore. One opportunity they have is to take the train to New York City.
Au pairs are just a short train ride from New York City. After orientation, au pairs have free time and can take that opportunity to go into NYC to go exploring, sightseeing, and take photos! It is a great opportunity for au pairs to meet each other and create friendships that can last throughout their au pair years.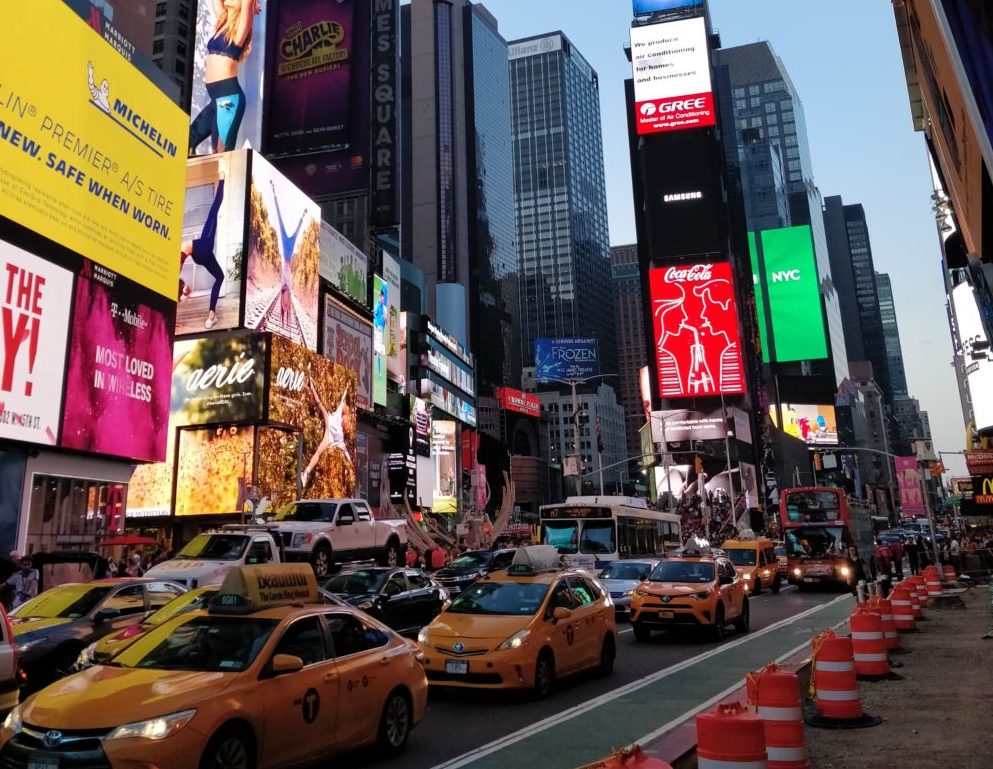 Here are a few photos and experiences shared to us by au pairs who visited New York City during Training School:
Au Pair, Gina, talks about her experience at Au Pair Training School and Visiting New York City:
My experience on arriving in the United States was very organized, Agent Au Pair sent me a limo to the airport to pick up me and the reservation at the hotel. The orientation of the au pair school was very interesting, they gave us very useful information, including a gift book with useful information for the Au pairs. The au pairs group had the opportunity to travel to NYC and get to know the city, places like Times Square, Grand Central Station and other places. It was really good. Agent Au Pair gave us their support from the first moment. I am very happy with my experience!
Au Pair, Pathie, talks about her experience visiting New York City:
The trip to NYC during au pair training school was very good! It gave me a great experience in communicating with another girl who comes from other parts of the world, living a New York quotient. Since the airport of NYC, I felt living in a film, seeing the landscapes, the buildings, the infrastructure, the yellow taxi ... I felt that I exceeded one of my limit while traveling to NYC.
Au Pair, Anita, talks about her experience at Au Pair Training School and Visiting New York City:
The au pair training was in Connecticut and we stay there for 3 days, I learned a lot mainly how taking care young children. About the day trip to New York City... super amazing!! We went in NYC just for half a day but was enough to see  the mainly things! As I said was the first time in the US and visit New York was an indescribable emotion really, so cool!