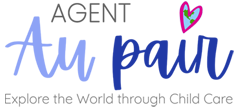 Agent Au Pair is an award winning U.S. Department of State Designated Au Pair Program that promotes educational and cultural exchange. We pride ourselves on taking the time to get to know our host families on a personal level, ensuring that our matching is on target for each family's individual needs. Au Pairs provide up to 45 hours of childcare per week for a weekly cost of approximately $375.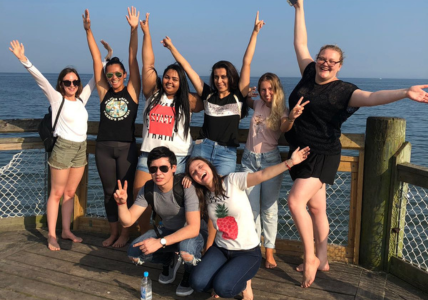 In Person Activities Are Back!
Effective July 1, 2023, the Bureau of Educational and Cultural Affairs at the State Department is ending its policy that permitted temporary modifications of exchange visitor programs in response to the COVID-19 pandemic.
All program participants are expected to comply with the regulations and return to predominantly in-person program activities, including in-person classes for the education requirement, monthly meetings, and Au Pair School / Orientation.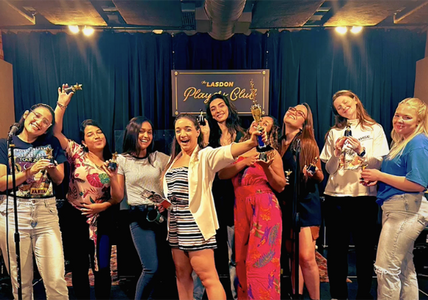 Au Pairs Got Talent!
"Au Pairs Got Talent" brought together New York's talented and diverse community of au pairs! This one-of-a-kind show celebrated the incredible skills, talents, and creativity of our au pairs from around the world who have chosen New York as their home away from home. From culturally inspired dance routines to soul-stirring musical performances, poetry, and even stand-up comedy acts the "Au Pair Got Talent" show was a captivating showcase of the hidden talents and extraordinary abilities of these amazing individuals.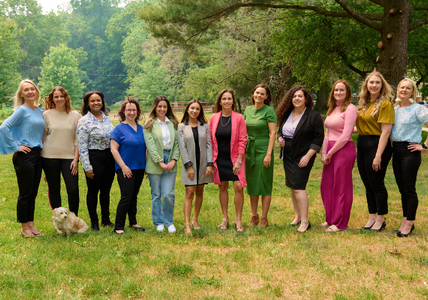 How Our Team Workshop Enhances Our Customer's Experience
At Agent Au Pair, we believe strong relationships are the foundation of exceptional customer experiences. We recently hosted a company-wide workshop, bringing our team closer and igniting a spirit of collaboration that directly benefits you, our customers!
Through engaging team-building activities and interactive sessions, we've strengthened our bonds and cultivated a supportive network within our organization. This means that when you choose us, you not only gain access to our exceptional services but also tap into a team that is united, motivated, and passionate about serving you. We're committed to constantly improving ourselves to provide you with unparalleled support and a seamless journey!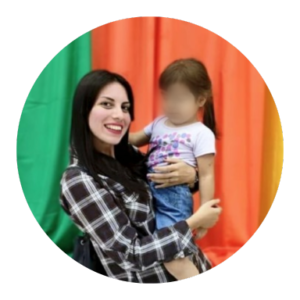 ~ Yamila ~
Yamila is a 25 year old from Argentina. She speaks Spanish and English. She has experience caring for children between the ages of 5 months through 15 years old. She gained her experience working as a nanny for 3 families and a babysitter. Yamila has had her driver's license since December 2021 and drives daily. In her free time, Yamila enjoys taking pictures, reading, doing makeup, and cooking.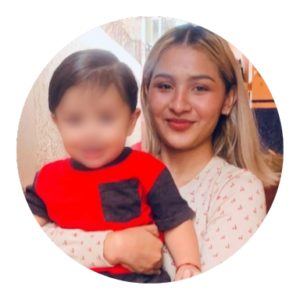 ~ Alejandra ~
Alejandra is a 21 year old from Honduras. She speaks Spanish and English. She has experience working with children between the ages of 2 months through 14 years old. She gained her experience working as a babysitter and a nanny for two families. Alejandra has had her driver's license since July 2021 and drives weekly. In her free time, Alejandra enjoys listening to music, cooking, and painting.
These are just two of our featured au pairs! We showcase more available au pairs on our website. We have hundreds of great applicants available for placement.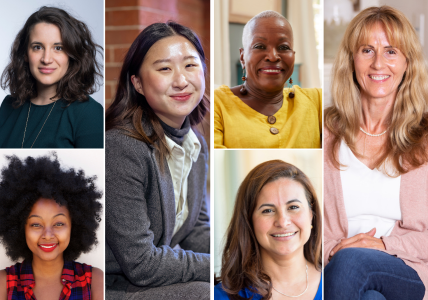 Join Our Team and Make a Difference!
Are you looking for a rewarding opportunity that allows you to work on your own schedule while making a positive impact in your community? Our Local Coordinators build meaningful relationships with families and individuals from diverse cultures while gaining valuable experience. If you have a passion for cultural exchange and enjoy working with people, this may be the perfect role for you.
Contact Us
Email: [email protected]Phone: +1 415-376-0202
Agent Au Pair 837 Whalley Avenue New Haven, CT 06515