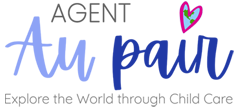 Agent Au Pair is an award winning U.S. Department of State Designated Au Pair Program that promotes educational and cultural exchange. We pride ourselves on taking the time to get to know our host families on a personal level, ensuring that our matching is on target for each family's individual needs. Au Pairs provide up to 45 hours of childcare per week for a weekly cost of approximately $375.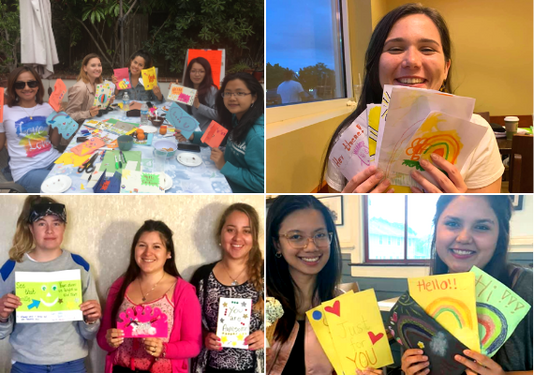 Spread Joy With Homemade Cards!
In honor of April being National Volunteer Month, Agent Au Pair is inviting Local Coordinators, Au Pairs and Host Families to participate in our annual Cards for Hospitalized Kids (CFHK) volunteer project nationwide from the comforts of your home!
CFHK is an internationally recognized charitable organization that spreads hope, joy, and magic to hospitalized kids across America through uplifting, handmade cards.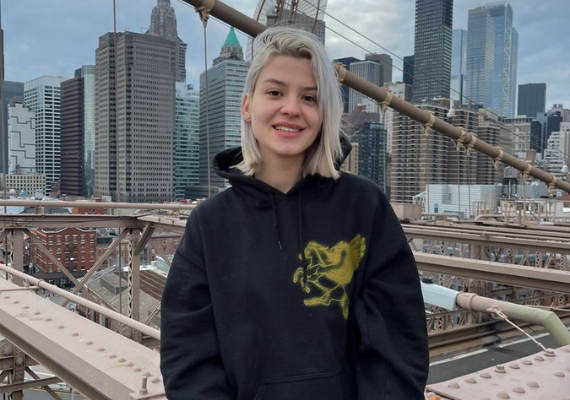 Advice I Gave Myself Before Becoming an Au Pair
Hello World! My name is Irina and I have been working as an Au Pair for 1 month now in Minnesota. I work with a newborn baby and have a wonderful host family! 
Here's what I said to myself six months ago: Hey, your life is what's going on today. Now. Right here. Before you know it, it'll pass. Don't be afraid to make plans, choose goals, and pursue them. Don't be afraid to try and be wrong. Be yourself and follow your dreams!
~ Andrea ~
Andrea is a 26 year old from Bolivia. She speaks Spanish and English. She has experience caring for children between the ages of 1 through 15 years old. She gained her experience babysitting for 4 families. She has had her drivers license since December 2020 and drives daily. In her spare time, Andrea enjoys playing instruments, drawing, and dancing.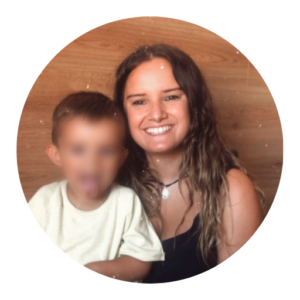 ~ Mar ~
Mar is a 26 year old from Spain. She speaks Spanish, Italian, and English. She has experience caring for children between the ages of 2 through 10 years old. She gained her experience working as a kindergarten teacher with 2 groups. She has had her drivers license since January 2015 and drives daily. In her spare time, Mar enjoys hiking, reading, and sports.
These are just two of our featured au pairs! We showcase more available au pairs on our website. We have hundreds of great applicants available for placement.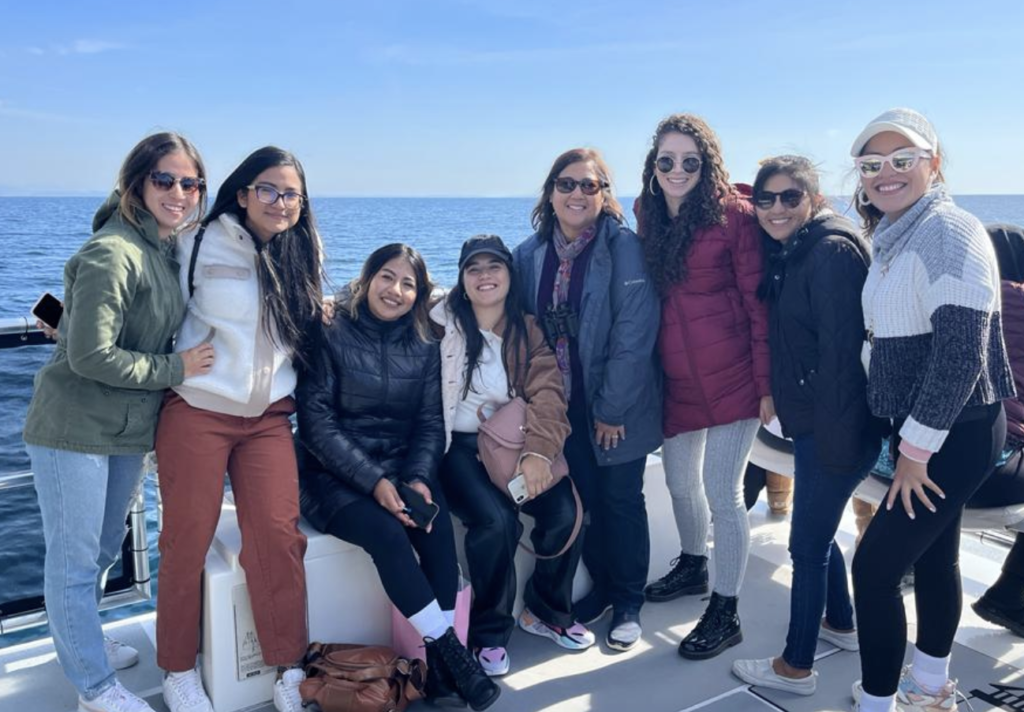 We're Back In Person!
San Diego / Orange County Au Pairs Go Whale Watching
"Our first monthly meeting in person was absolutely amazing! We went on a boat to watch whales. We were lucky enough to watch three grey whales swimming close to us and a dolphin. This trip on the boat was the perfect scenario to be present, to feel the wind in our faces and to enjoy the beautiful day! For the first time, we spent time with the rest of the au pairs, laughed together, and planned new adventures for the future."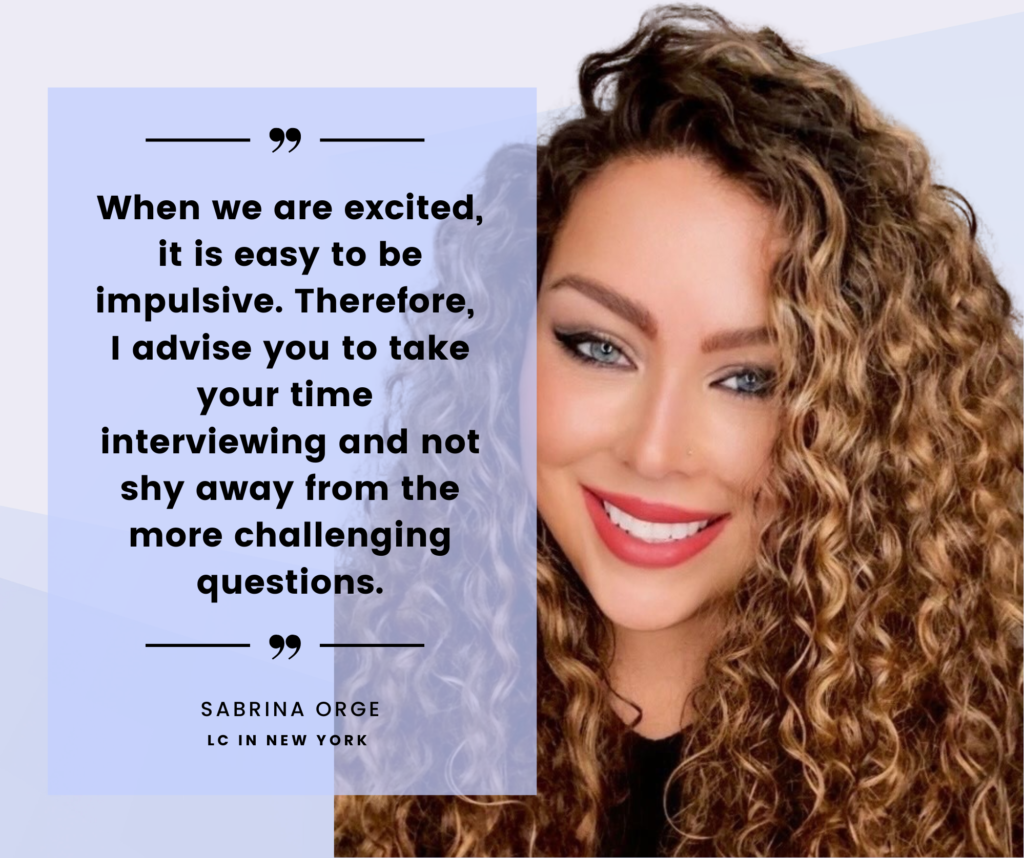 Asking the LC All Stars

What can host families and au pairs do to set themselves up for a successful program year?
"I advise you to take your time interviewing and not shy away from the more challenging questions. During our two-week orientation, I ask host families and au pairs, "What are your goals, and how can you help each other achieve them?" This is by far the most critical question to ask your au pair or host family. Take notes, expand on those answers, and before you commit ask the tough questions."
Become a Local Coordinator with Agent Au Pair!
We are growing our Local Coordinator Network and are actively seeking individuals who are passionate about cultural exchange to join our team! Local Coordinators work part-time from home; supplementing their income supporting host families and Au Pairs during their program year. They are responsible to ensure the well-being of the exchange visitor as trusted mentors and provide top-notch client services to their host families while upholding program rules and regulations!
Contact Us
Email: [email protected]Phone: +1 415-376-0202
Agent Au Pair 837 Whalley Avenue New Haven, CT 06515