Agent Au Pair is an award winning U.S. Department of State Designated Au Pair Program that promotes educational and cultural exchange. We pride ourselves on taking the time to get to know our host families on a personal level, ensuring that our matching is on target for each family's individual needs. Au Pairs provide up to 45 hours of childcare per week for a weekly cost of approximately $375.
5 Tips for Back to School with Your Au Pair
Adjust the Schedule in Advance!
Review & Practice Routines
Reset Expectations
Include Your Au Pair in Back to School Activities
Discuss What Ifs
Become an Agent Au Pair Ambassador!
Are you a current au pair who is passionate about cultural exchange and the au pair program? Our new Agent Au Pair Ambassador Program is a platform that allows you to share your experience and promote the au pair program!
Why should you become an Agent Au Pair Ambassador?
Exclusive opportunities to share your experience and have it broadcasted across our channel, including social media, website, blog, and more
Get the chance to have your blogs featured in our Agent Au Pair newsletter
Enhance your resume with program certificate and receive a letter of recommendation
One month into my Au Pair Program!
Today marks one month since I arrived in the U.S.A and left my little house in Buenos Aires. I can't believe all the things I've done in such a short time. It's crazy to think that a month has already passed and that I'm away from home. But as Hannah says: "Washington is your home now Ro" and yes, today it is my home, and I am super grateful to be able to say it and to have achieved it.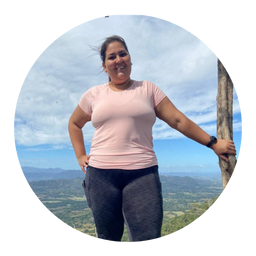 Maria is a 26 year old from Costa Rica. She speaks Spanish and English. She has experience caring for children between the ages of one month through 14 years old. She gained her experience working as a nanny and a babysitter for 2 families. She has her driver's license and drives daily. In her spare time, Maria enjoys crossfit, reading, and watching movies.
Sharon is a 25 year old from Guatemala. She speaks Spanish and English. She has experience caring for children between the ages of one through 14 years old. She gained her experience working as a babysitter for 3 families. She has her driver's license and drives on a weekly basis. In her spare time, Sharon enjoys crafts, cooking, and volunteering.
These are just two of our featured au pairs! We showcase more available au pairs on our website. We have hundreds of great applicants available for placement.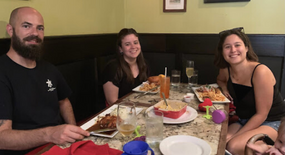 Surviving through the First Month
It's been a month since Camila arrived and I can safely say "We have survived!" As a former au pair, her feeling comfortable in our home, with our schedule, and our lifestyle is very important to me. I had a great experience and I want her to have a great experience as well. Because of this, I might be asking her a million times to make sure she doesn't need anything or not starving herself! Between our busy schedules, we were able to get her social security number and arrange her school this month. Now, she will be focusing on driving practice.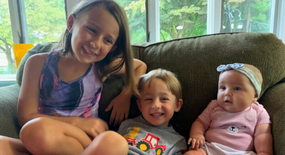 To Extend or Not to Extend..
It finally happened. That dreaded email from Agent Au Pair's Extension Coordinator arrived asking us to decide whether or not we were going to commit to another year with our au pair. We knew it was coming, but I wasn't really mentally prepared for all of the feelings that came with making the decision regarding whether or not we would extend. Ultimately, we decided that we wanted to keep our amazing au pair Sofi for another year, but she wanted to end her program and move forward with another adventure of her own.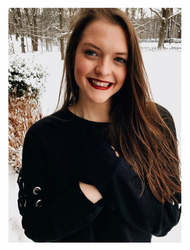 Featured Local Coordinator
Alicia from Manchester, CT

I am from a small town in Connecticut, and growing up I always dreamed of moving away and traveling. I got the opportunity to do that in 2018 when I became an au pair in the south of France. Although I was only there for 3 months, I still think about my time there and how it shaped me to be who I am today! It also helped me get this job as a Local Coordinator! I always knew that I wanted to help people, and that is exactly what I am doing. I am a full time ABA instructor at a school that specializes in autistic children, and I get to help people from all over the world on the side!
Become a Local Coordinator with Agent Au Pair!
We are growing our Local Coordinator Network and are actively seeking individuals who are passionate about cultural exchange to join our team! Local Coordinators work part-time from home; supplementing their income supporting host families and Au Pairs during their program year. They are responsible to ensure the well-being of the exchange visitor as trusted mentors and provide top-notch client services to their host families while upholding program rules and regulations!
Contact Us
Agent Au Pair
837 Whalley Avenue
New Haven, CT 06515