Agent Au Pair is an award winning U.S. Department of State Designated Au Pair Program that promotes educational and cultural exchange. We pride ourselves on taking the time to get to know our host families on a personal level, ensuring that our matching is on target for each family's individual needs. Au Pairs provide up to 45 hours of childcare per week for a weekly cost of approximately $375.
5 Tips for Bringing Your Au Pair on Vacation
Plan Ahead!
Host Parents – Take a night to yourselves!
Provide your Au Pair time to Explore
Provide your Au Pair a schedule!
Be Flexible
If you follow these tips we know you will have an amazing vacation together! Click the button below to learn more about each tip.
Free Activities to try with your Host Children

As a member of the Agent Au Pair family you have FREE access to an amazing product, Renzulli Learning. The power of Renzulli Learning is the way all components work together to create a highly personalized learning experience for each child resulting in increased engagement and higher academic performance. Renzulli Learning is providing Project and Activity Suggestions to students and teachers and we thought they might be of value to our host family's children and au pairs. There are activities for children in grades K-12 and we hope they offer value through the summer months!
Introducing Our New Host Mom Blogger!
We are excited to introduce Hande Demir as our newest Host Mom Blogger!
Hello there! I am Hande, the host mom and LC Supervising Manager with Agent Au pair who is also a former au pair!  We have recently decided to have an au pair to help us for our 9 months old baby girl. We decided that we needed an au pair around April of this year and started looking for someone soon after. Many interviews later, we finally felt the 'click' with Camila and sent the 'matching request'. From the moment we picked her up at the airport, it was like reuniting with a family member.
Yesly is a 23 year old from Colombia. She speaks Spanish, English, and German. She has experience caring for children between the ages of 3 months through 15 years old. She gained her experience working as a kindergarten teacher, nanny, and babysitter. She has her drivers license since March 2021. In her spare time, Yesly enjoys playing the flute, cooking, and going to the gym.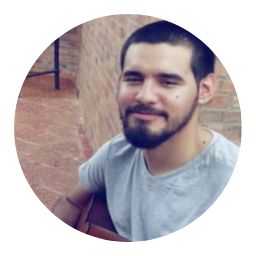 Mathias is a 26 year old from Paraguay. He speaks Spanish, English, and Portuguese. He has experience caring for children between the ages of newborn through 15 years old. He gained his experience working as a teacher and a babysitter for 3 families. He has his drivers license and has been driving since September 2014. In his spare time, Mathias enjoys playing the guitar, sports, and watching movies.
These are just two of our featured au pairs! We showcase more available au pairs on our website. We have hundreds of great applicants available for placement.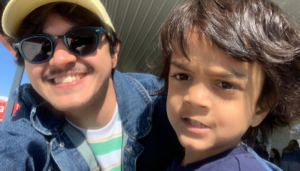 Summer Time Water Fun and Safety
When our au pair takes the kids himself, he is told the following rules –
Always put sunblock on 15 minutes prior to going to the pool
ONLY use the kiddie pool while with both kids on his own
Keep an eye out for other kids and toys
Put keep the phone on loud incase we need to reach you while at the pool with the kids
Always follow pool safety rules as posted at the center.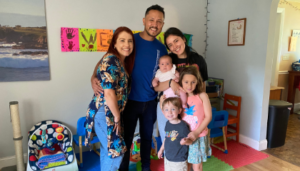 Your Au Pair's Parents Visiting

If your Au Pair's family is able to visit at all, this is an AMAZING opportunity to increase your experience with cultural exchange and the Au Pair Program.
Sofi's parents were able to come to the US all the way from Colombia. This month they spent a very long weekend with us at our home! They arrived on a Thursday afternoon and we had a quiet afternoon of playing games and having time to get to know everyone. Before they arrived Sofi and the kids made a Welcome Banner and hung this up in our living room.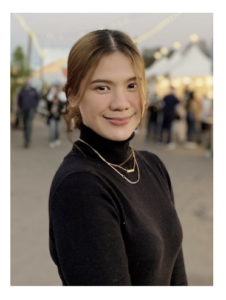 Featured Local Coordinator
Shadder from Tampa, FL

I joined the agent au pair family in August 2021. It has been such an honor to be able to support au pairs and host families for almost a year now and many more years to come. It excites me to see au pairs grow, exchange culture and build healthy relationships with their host families and new found friends. Being a local coordinator allows me to connect to beautiful people from around the world and learn from them as well, I hope one day, I get to see a Filipino au pair joining the family too! I am happy to be part of a very supportive and helpful team. 
Become a Local Coordinator with Agent Au Pair!
We are growing our Local Coordinator Network and are actively seeking individuals who are passionate about cultural exchange to join our team! Local Coordinators work part-time from home; supplementing their income supporting host families and Au Pairs during their program year. They are responsible to ensure the well-being of the exchange visitor as trusted mentors and provide top-notch client services to their host families while upholding program rules and regulations!
Contact Us
Agent Au Pair
837 Whalley Avenue
New Haven, CT 06515